Hidden Gems of Wimbledon (London)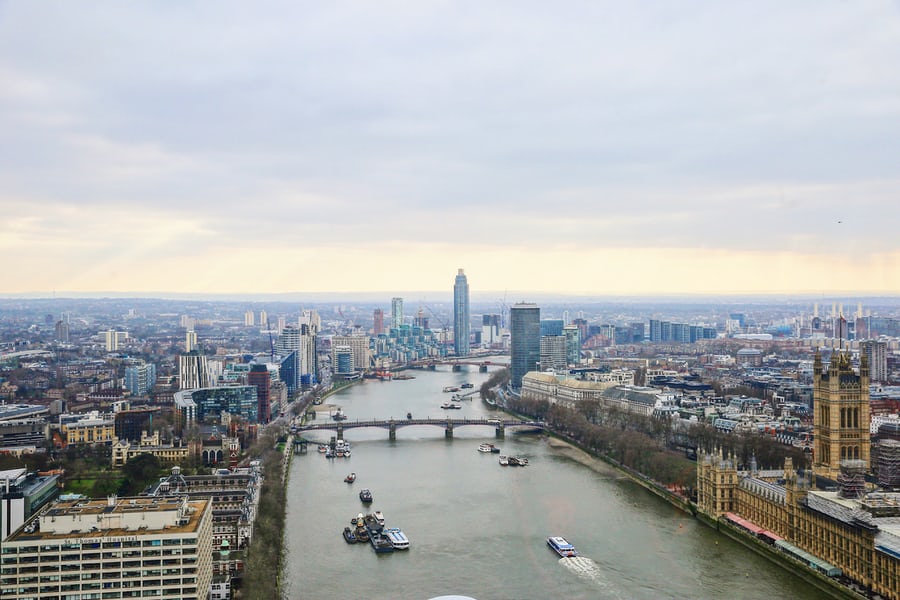 This is a commissioned post in collaboration with Wimbledon Hospitality.
When you think of Wimbledon, surely the first thing that comes to mind is Tennis, but there's much more to this borough of London than that! I hope to inspire you to visit some of the areas hidden gems of Wimbledon.
Places to stay
From luxury hotels to budget chain hotels, bed and breakfasts, to quirky local pubs, there is accommodation to suit all tastes and every budget. I've featured only one of each type, but a simple search engine search will reveal many more options to you.
Hotel du Vin Cannizaro House Wimbledon - luxury hotel option
Cannizaro House, set in the beautiful parklands of Wimbledon Common, has always been a captivating beauty of a place, famous for sumptuous interiors and elegant entertaining. Cannizaro offers an irresistible range of bedrooms, from special occasion suites to cosy family-friendly rooms. Prices start at £99.
Justin James Hotel - B&B option
The Justin James Hotel offers a cheap and cheerful bed and breakfast experience. It has only 19 en suite rooms. The selling point is its proximity to Wimbledon Tennis Courts, plus the offer of free parking. With rooms starting at £45 per night, it is a bargain indeed.
Premier Inn, Wimbledon South - chain hotel option
The Premier Inn is the UK's largest hotel chain. They offer a standard hotel room but pride themselves on making sure "everything you need for a good night's sleep" is there. Rooms start at £68. Located close to two Tube Stations - Colliers Wood & South Wimbledon - the option to explore more of London is easily accessible.
The Fox and Grapes - pub accommodation option
This gastropub offers accommodation in the form of three luxurious double en-suite bedrooms and a fabulous menu; the head chef is celebrity chef Paul Merrett. Located within easy reach of London's innumerable sights, making the Fox and Grapes a fabulous base from which to explore the city. Starting at £125 per night, which is a great price for the location and proximity to Wimbledon Tennis Club too.
Tennis
Wimbledon is one of the world's most celebrated tennis events. Taking place at the All England Club in London, it runs for two weeks and attracts over 500,000 spectators match side, plus it will be watched by billions worldwide. For a keen tennis fan, nothing could come close to experiencing the unique, unparalleled atmosphere of Wimbledon in person. The Wimbledon Tennis Championships will run from 28th June - 11th July 2021.
Keith Prowse is the official provider of tennis hospitality packages, which from £700-£1650 per person depending on the location and options chosen.
According to Kristen, the main difficulty is getting a ticket. Tennis clubs in the UK get allocated tickets which you can apply for if you are a member or there is a general ballot for anyone living in the UK. If neither of these options are open to you there are two ways to get tickets on the day. The first is to queue at the club very early in the morning as some tickets go on sale each day. But when I say 'very early' be aware that most people who get a ticket have stayed overnight for at least one night before getting a ticket.
The second option is to buy returned tickets late in the day. When spectators leave their returned tickets are resold. It is difficult to get tickets for the bigger matches on the main but part of the attraction at Wimbledon is walking around the more intimate, smaller courts. During the first week, all 18 championship courts are in use. On days with good weather during the first-week play often goes into the evening.
10 interesting Wimbledon factoids
1) Wimbledon is the only Grand Slam event to be played on grass courts and every single blade of grass on a Wimbledon court is exactly 8mm of horticultural perfection.
2) 54,250 tennis balls are used during the Championships period
3) Tennis balls weren't always yellow. The originally white balls were replaced in 1986 so that they could be seen more easily on television.
4) Wimbledon started in 1877 at the All England Club as Gentlemen's Single Championship, making it the oldest tennis tournament in the world. Originally only 22 players participated. Ladies' Singles and Men's Doubles events came on the scene in 1884. In 1913, the Ladies' Doubles and Mixed Doubles events were added to the tournament.
5) The tennis balls are replaced after every seven to nine games to make sure they're in perfect shape throughout the match. Those not in use are even stored in a refrigerated container to keep them in tip-top condition.
6) Wimbledon is the largest single annual sporting catering operation in Europe, on average serving 234,000 meals, 330,000 cups of tea and coffee, 140,000 portions of English strawberries, 10,000 litres of dairy cream and 29,000 bottles of champagne, and much more.
7) Wimbledon rules state that all players must be dressed almost entirely in white. Umpires can ask a player to change if they don't meet the dress code.
8) Wimbledon has its own Hawk called Rufus. His job is to scare away pigeons each morning from the tennis courts.
98) During the course of Wimbledon fortnight, the repairs team string on average 2,000 rackets and use more than 40 miles of string.
10) About 250 ball boys and girls - known as BBGs - have the tough job of keeping track of all those fast-moving tennis balls. Months before the tournament, BBGs go through intense training sessions to prepare for Wimbledon.
If you cannot get a seat, where to watch?
Pimm's or Champaign and strawberries at the ready, grab yourself a seat and enjoy the match at one of these top locations.
Murray Mound, Wimbledon
If you cannot get into the courts, Murray Mound (formerly Henman Hill) is the next best thing. You'll have to queue (it's in the Queens Club grounds, behind Court One) but this over-spill area is now a cool destination in its own right. It's in Wimbledon, at the heart of the action, and there's a big screen so you don't miss out. Tickets are usually available on the day of the match.
Piazza, Wimbledon
If you don't fancy the scramble for space on Henman Hill-turned-Murray Mound, but still want to be close to the action, head to Wimbledon and find a deck chair at the Piazza, where a lawn of faux grass is often laid and a giant screen shows the game going on close by. You'll even hear the odd cheer from the nearby tennis courts.
Wimbledon Lawn Tennis Museum and Tour
The Wimbledon Lawn Tennis Museum is award-winning and allows visitors to explore tennis' evolution into a multi-million-dollar professional sport played worldwide. Donated items from legendary players are displayed, as well as the glittering Championship trophies. A virtual reality experience is undertaken by visitors.
Guided tours of the grounds, led by the masterfully informative Blue Badge Guides are available giving visitors an exclusive insider look at Wimbledon and the Championships. Highlights include the prestigious Centre Court, the Press Interview Room, and the Millennium Building including some of the players' areas.
Other places to visit
Whatever your budget, London has a myriad of places to visit, museums, parks, galleries to name but a few. The easiest way to explore is via Tube.
Merton Abbey Park
Situated on the River Wandle, Merton Abbey Mills is housed in what was once known as the Liberty silk-printing works. The market focuses on arts and crafts (including pottery jewellery, books, furnishings and crafts). It is well worth a visit as with more than 20 shops, a weekend market, a riverside pub and choice of restaurants and cafes, there is something for everyone.
Richmond Park
Having grown up only 15 minutes from Wimbledon, Sophie can attest to the fact that there are many fun things to do in the area. However, escaping the crowds isn't always easy! One of her favourite
non-touristy things to do in London
is to go looking for deer at Richmond Park. Just a short drive from Wimbledon, this Royal Park is home to resident red and fallow deer and provides a wonderful way to spend the afternoon. From here you can even admire unobstructed views of London to St Paul's Cathedral. This view is in fact protected by law!
Southside House
Southside House, built in the Dutch Baroque Restoration style, provides an enchantingly eccentric backdrop to the lives of generations of the Pennington Mellor Munthe families. Maintained in its original style, without major refurbishment, it remains crowded with the family possessions, many centuries old, The gardens covering around two acres are as fascinating as the house. Tickets from £7.50
Wimbledon Common
Wimbledon Commons is an open space covering over 1200 acres (that also includes Putney Commons). Stretching from Richmond Park to Wimbledon, this is London's largest commons. With beautiful walking paths, myriad ponds and plenty of wildlife spotting,
Anuradha Srinath
finds a visit to Wimbledon Common is a perfect way to relax and unwind, at any time of the year. One of the best-known landmarks within Wimbledon Common is the Windmill, built-in 1817 as a corn mill and is now a museum. Wimbledon Common is a great choice when you want to head outdoors.
Wimbledon Museum of Local History
The Wimbledon Museum of Local History is housed in a Victorian building dating from 1858 and contains displays of local art, maps, books, photographs, archaeology, natural history, artefacts and manuscripts, all relating to Wimbledon, dating from prehistoric times to the present day. Entry is free.
Wimbledon Windmill Museum
The Wimbledon Windmill Museum is located within a windmill on London's Wimbledon Common. The museum tells the history of windmills and includes working models and milling. Visitors can climb the stairs and ladder to see inside the tower. Tickets start at £1. If you keep your eyes peeled you may even see a Womble. Wombles for those unaware are fictional characters detailed initially in books by Elizabeth Beresford, and, later dramatised on the BBC. Wombles were known to be a secretive group of creatures who live beneath Wimbledon Common, collecting and recycling the litter left behind by the "everyday folk".
Wimbledon Village
If you fancy doing some shopping or just having a stroll, Wimbledon village is a great choice. Choose to dine at a variety of different restaurants or splash the cash at one of a whole host of boutique stores.
Covid restrictions
1) Travellers should expect some changes to the norm.
2) Ensure you have clean, well-fitting face masks and that you're covering both your mouth and nose. Take spare masks with you.
3) Take antibacterial wipes and hand sanitiser with you for when it's difficult to complete hand-washing.
4) Make sure you maintain social distancing and follow the relevant guidelines.
5) Staff should be wearing appropriate PPE.
6) You will need to plan if you're planning to visit specific attractions, make sure you've read up on their COVID rules. You may need to book in advance.
7) Keep up to date with the latest guidelines - Local (England) Covid Alerts and Coronavirus (COVID-19) guidelines
Pin for later
Keep up to date with Culinary Travels
Make sure you subscribe to my newsletter to avoid missing out on any of my bonus content. I promise not to spam you or bombard your inbox. You can also follow me on my social media, Facebook, Instagram, Pinterest and Twitter, I love to interact with my followers and I'd truly appreciate if you were to share any of my content too.
Disclaimer
Photography has been kindly provided by the writers, photographers and bloggers who have provided their opinions within this post. I have also used stock photography from UnSplash.