The Ultimate Cornwall Staycation - Travel Guide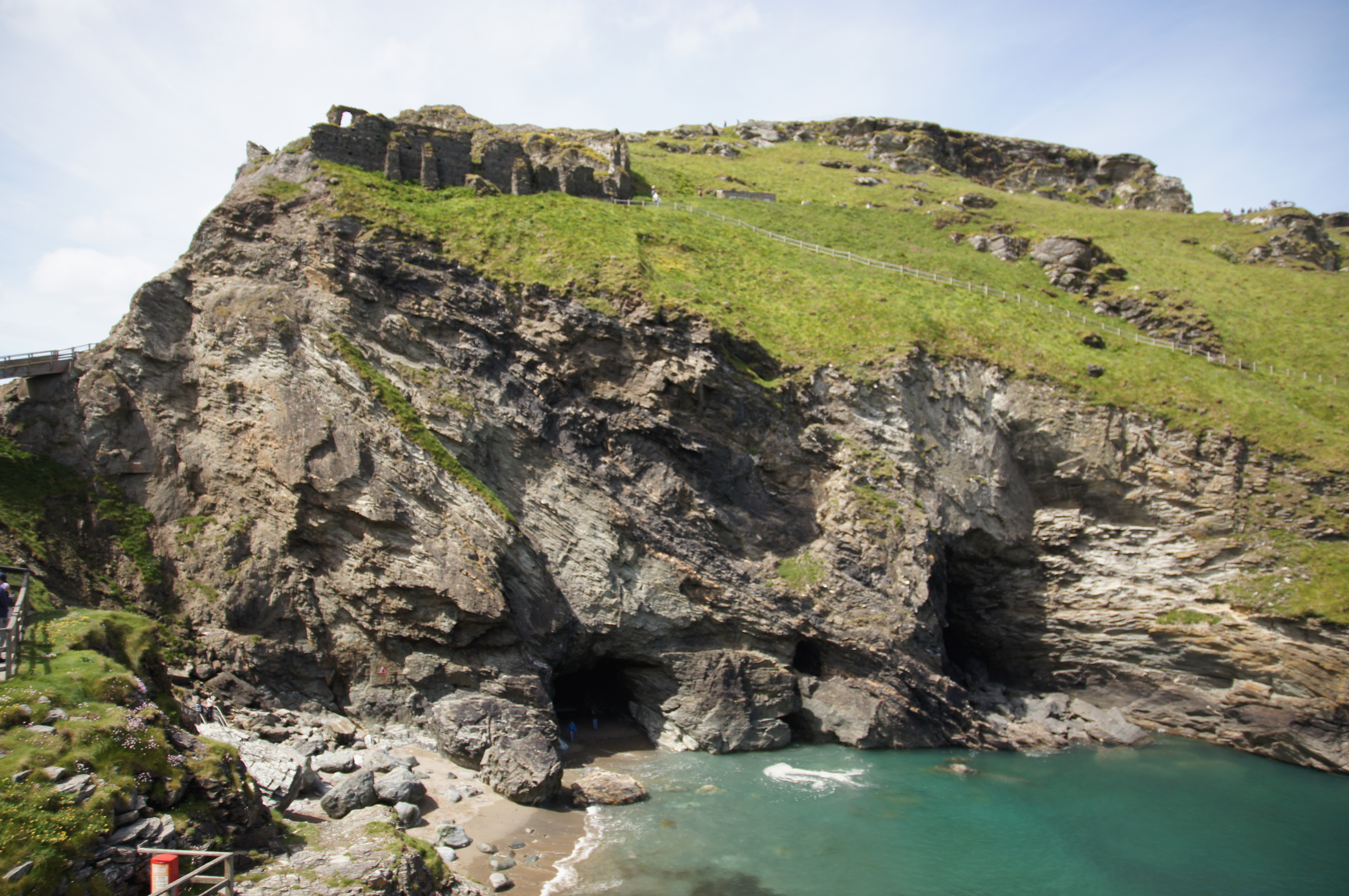 This is a commissioned post in collaboration with Hotels.com, but all views are my own.
If you've had to cancel your big holiday abroad this year, how about treating yourself to a staycation instead? The UK has some great sig to behold and now is a fabulous time to both get out there to explore and to support the UK economy at the same time, it's a difficult time right now for most and especially in the tourism and hospitality industries.
Why Cornwall?
I started visiting Cornwall in the early 1990s on family holidays and instantly fell in love with the county. There's something quite magical with this rugged coastal area, sure anyone who watched the recent BBC drama Poldark will be familiar with the stunning beauty of Cornwall, and that alone is probably enough to get you packing your suitcases ready for adventure.
The poet laureate Sir John Betjeman fell in love with the county and wrote of being delivered there by the most breathtaking train journey in the world, saying goodbye to the London smog and welcoming in the fresh West Country air. He described the landscape that greeted him as "golden, unpeopled bays" and "white unpopulated surf" and while so much of Betjeman's Cornwall remains the same - untouched, wild in its unfettered beauty, there is new energy and a tide of creativity and culture. This upcoming scene is as much a draw as the dramatic coastlines and Celtic history.
Cornwall has a reputation for being fiercely protective, and, never more so that during this pandemic (remember reading about the second homes issue during lockdown?), but when the sun comes out so do the visitors and the economy here desperately needs its support and you should expect to find a warm welcome when you visit.
Cornwall is magical, "Those moments, tasted once and never done. Of long surf breaking in the mid-day sun" (Betjeman). Whether you want a family-friendly holiday, a romantic break away or to holiday solo, Cornwall has it all.
Get me There
You'll need a car to get around and off the beaten path in Cornwall. So, either take a scenic drive down or get yourself a train to Truro and hire a car at the station. In light of COVID try to plan to have a minimal number of rest stops as you can, of course, that's a great excuse for a .
Places to Stay
The passionate travel experts at Hotels.com have something for everyone, whether you want a cheery B&B or a luxury adults-only Hotel and Spa. They have hotels across Cornwall, so, wherever you wish to choose as your base you'll have easy access to explore Cornwall.
Places to Eat & Drink
Charlottes Tea Rooms
Charlottes Tea Rooms at Truro is housed in the historic coinage building. Serving an array of light meals, homemade cakes and above all the traditional Cornish cream tea, all produce is local, seasonal. The perfect place to stop for a mid-shopping, pick me up.
Philips Bakery
Philips Bakery at Marazion is a Cornish family run business, they serve the best Cornish Pasties I have ever eaten. Huge crisp pastries, crammed with perfectly seasoned, tender meat and vegetables. No wonder there's always a queue. If you get home and have cravings the do an online order service so you can always have your fill of pasties, but I warn you once you step over the county border they do not taste the same.
Stein's Fish and Chips
Stein's Fish and Chips at Padstow, Rick Stein's fish and chips has both an informal restaurant and takeaway. The menu features a large range of locally sourced, seasonal fish served battered or grilled alongside famous favourite sauces and sides, and, rather fabulous hand-cut chips, plus oysters to shuck. Claimed to be Padstow's most fuss-free food experience by BBC Good Food (2016).
The Maltster's Arms
The Maltster's Arms at Wadebridge, is a 300-year-old restaurant which serves delicious, old school classic dishes like grilled Cornish sole and salmon fillet on samphire.
The Old Inn
The Old Inn at St Breward, which is famous for its delicious home-cooked food, including its legendary Moorland Mixed Grills and very popular all-day Sunday Carvery with a selection of 4 freshly cooked types of meat, and daily-changing Specials Board of over 25 different freshly-prepared dishes. And the good news is that where possible, everything is made from only the very best, fresh local Cornish produce.
The Seafood Restaurant
The Seafood Restaurant at Padstow was opened by Rick Stein and Jill Stein in 1975 and was their first venture. Boasting an international reputation for serving the freshest fish and shellfish, Head Chef Pete Murt, General Manager Claire Thomason and our team celebrate Cornish produce, with ingredients sourced locally to create simple seafood dishes and classic flavours. The heart of our restaurant is a seafood bar where the chefs assemble platters of oysters, langoustines and sashimi. Upstairs, the terrace offers the ideal place to soak up the summer sun, whilst gazing across the scenic Camel Estuary.
Tolcarne Inn
The Tolcarne Inn at Newlyn is an old maritime pub, situated right next to the sea. This fabulous place to eat, drink and take in the local atmosphere, is run by chef and restaurateur Ben Tunnicliffe, he has created an irresistible dining destination for seafood lovers, where a chalkboard menu evolves to reflect seasonal abundance. The catch of the day is served alongside fresh produce sourced from small local growers; Ben's ethos is to combine flavours simply and instinctively, letting the quality of the ingredients speak for themselves
The Ship Inn
The Ship Inn at Wadebridge, a public house since the 1700s, now turned gastropub run by former protegees of Rick Stein.
Places to Visit
Bodmin Moor
Bodmin Moor is an ever-changing landscape of beautifully curved hills running into bristly moorland, topped with pointy tors, some of which are a sight to behold - looking like natures own Jenga blocks of bounders. Most say this is a natural rock formation built over the centuries, whilst some, claim it's the result of a giant's hurling contest. When you're stood next to them, it's honestly hard to tell and both seem plausible.
From up here, the moor's seemingly never-ending, dirty greens ripple into bright emerald fields with, wild horses and rare breed sheep and hardy cattle-dotted area to be seen in every direction.
This area is a microcosm of Cornwall's history, a much darker and prouder one, that the oft focus on today's cream teas and surf shops would have you think, and landscape which it could be argued gives Ireland a run for its money.
Bodmin is, of course, the ultimate area for social distancing; most holidaymakers stick to the beaches below, and sure, even if the hordes make their way up the hills, the area is vast enough to share.
Camel Trail
The 18 mile Camel Trail is a picturesque hike - taking the route of a disused railway line once used by the London and South West Railway, the trail follows the Camel Estuary from Padstow to Wadebridge before joining the route through the deep and beautifully wooded Camel Valley to Bodmin.
Set off from the pretty riverside town of Wadebridge and the coast-hugging section of the trail is a much more manageable six-mile walk. This area is pretty much flat, making it much more family-friendly as it is easier on little legs too. You could alternatively take (or hire) your bikes along and attempt the complete stretch. Whatever the weather it is a beautiful area to explore.
Eden Project
As an avid 'landmark' hunter, James has seen some of the most iconic places on the planet. But, it's close to home, in London, that we've found some of the best English landmarks, including our favourite in Cornwall: the Eden Project.
Think Singapore's famed Gardens by the Bay fused with Kew Gardens that's a little closer to home, and you'll get the gist of this incredible location. An educational charity, this large complex punctuated by two massive enclosures (called biomes) is made up of adjoining domes, which are filled with incredible plant life. From an exploration of Cornish flora to being enveloped in warm Mediterranean climes, this is a great place to visit in Cornwall, and a must for singles, couples and families alike.
Not only is it something that the whole family can enjoy, but it can be a lifesaver when the weather turns; after all, you can experience all four seasons in a day down in Cornwall.
Great Flat Lode, Carn Brea
Heather always try and include a trip to the Great Flat Lode when she is on holiday in St Ives as it's one of the more unusual places to visit in Cornwall and is off the beaten track enough to escape the summer crowds. Just a 30-minute drive away, the Great Flat Lode is a fascinating area of old tin mines, with a circular walk between the ruined buildings making for a great half-day excursion. The undulating trail takes you through heathland, farmland and several old mine sites which are fun to explore.
Jamaica Inn
In 1750 Jamaica Inn became a coaching Inn when coaches first started crossing the moor, linking the towns of Launceston and Bodmin. The Inn is exactly halfway and where horses were changed and weary passengers rested and they have been doing this for the 270 years since then. Its fame became worldwide when Daphne du Maurier wrote the best-selling novel 'Jamaica Inn' following her enforced stay in November 1930 in Bedroom 3 where she recovered from the ordeal of getting lost until late at night when out horse riding.
The Inn has been renovated to keep it's "olde worlde" charm and has breathtaking views over the coastal path. It also has a Smuggling Museum full of artefacts and where tales of Cornish smugglers, wreckers and villains are brought wonderfully to life in a short film. Its Daphne du Maurier Museum has many recently acquired exhibits including the original letters to Daphne and her husband from the Queen, Prince Philip, Prince Charles, Lord Mountbatten and others.
The Inn is believed to be haunted and many strange sightings happen to this day - especially on the monthly Ghost Hunts if you are brave enough to come to one! Popular Murder Mystery evenings also take place monthly that add to the many things there are to do at Jamaica Inn.
Lands End
Having walked the coast path around Land's End numerous times and dived the rocks around the Longships Lighthouse Susanne has come to know this final corner of England well. Land's End is the most south-westerly part of England and is worth visiting to feel the rugged and remote landscape that is here. There is a commercial and bustling side to Land's End with an exhibition and shops but walk a short distance along the coast path and you are surrounded by amazing landscapes, the crashing Atlantic Ocean and stunning wildlife. Seals can be seen in the surf around the rocks and sea birds soar at eye level on the thermals. This mix of commercial and wild makes it a great place to visit.
Padstow
Padstow is somewhere we try to visit a couple of times a year and we love to be there in all seasons, it really does change with the time of year. We've been travelling to Cornwall and Padstow for at least 15 years as we love it so much there. Padstow is a picturesque Cornish fishing town. The main part of the town curls around the pretty port where fishing boats bob in the sunshine. There are a scattering of shops including a fantastic fudge shop and Choughs, the absolute best place in Cornwall to get pasties. Rick Stein is also a big figure in the town so you'll find his hotel, restaurants and a place to pick up fish and chips - it's very good. If you're looking for things to do in Cornwall with kids it's a lovely place to come and watch the boats from the harbour wall.
Penzance
When you hear Penzance, no doubt, you'll think of the comic opera by Gilbert and Sullivan "The Pirates of Penzance" that dates back to the 1870s when it was first shown in Broadway, New York. But, While Penzance was indeed a respectable town in the years the opera was performed, just 100 years before the show was created, the famous Cornish town was inhabited with real-life pirates.
Cornwall is proud of its history and there are plenty of places where you can discover more about piracy and the history of Penzance. If you are taking a trip to Penzance, pay a visit to Penzance Harbour and Falmouth Harbour, where there are various places you can discover more about pirates in Cornwall.
Perranporth
Having visited Perranporth most summers throughout her adult life it's safe to say Charlotte can be considered an expert on this beautiful cornish seaside village. From going as a couple, with several family members and also with children, Perranporth has something for everyone! It has a huge beach that stretches for miles, which is the best place to go surfing or for a walk.
As well as a bar and restaurant on it, so you can enjoy a glass of vino whilst watching the waves roll in. With a cute brightly painted high street filled with gorgeous local shops, plenty of cafes, restaurants and bars and the most amazing ice cream parlour ever called Perran Dairy.
Saint Michael's Mount
St Michael's Mount is run by The National Trust. Access is on foot across the causeway at low tide, or by short ferry crossing at high tide. St Michael's Mount is often said to be "the jewel in Cornwall's crown".
This indeed is one of the most famous of Cornwall's landmarks, having a fascinating history, steeped in both legend and folklore. It has stunning panoramic views across Mounts Bay to Lands End and The Lizard boasts a picturesque harbour and has a spectacular castle, complete with majestic gardens. The Mount is a complete family day out, with quite literally something for everyone.
Perched on top of a great granite crag, St Michael's Mount rises majestically out of the sea in Mount's Bay. St Michael's Mount is an island at high tide and a romantic sight. The island has a small harbour on its northern shore, with picturesque houses, shops and restaurants. The island is approached via a causeway at low tide, or by boats, which land in the harbour. The terraced gardens offer superb views across the bay to Penzance, Newlyn, Land's End and the Lizard Peninsula.
Tate Gallery St Ives
The Tate Gallery building opened in 1993, and backs directly into the cliff face, above the Porthmeor beach with entrances at two levels. It provides great light and perspective for its various displays of paintings, sculptures and ceramics. There are five separate gallery spaces over three floors. Most of the changing exhibitions feature 20th-century art from the St Ives School, offering a unique introduction to modern art. Other temporary exhibitions feature work by contemporary artists, many of whom live and work in this area.
The rooftop cafe restaurant offers views over the town and harbour, over St Ives Bay to Godrevy Lighthouse and serves light snacks and drinks throughout the day.
There is disabled access to the gallery and a lift, suitable for wheelchairs, to all floors. Other facilities include a specially adapted toilet for the disabled and baby changing facilities. The Tate Gallery is open daily throughout the summer and from Tuesday to Sunday in the winter. It closes annually between 24 and 26 December.
Tintagel Castle
Tintagel Castle is a favourite of
Jamie's
, having had the pleasure of visiting twice now - in varying weather conditions (it's glorious even on a drizzly English day). It is often referred to as "King Arthur's Castle" and it's relation to the famous legends dates all the way back to the 12th century when it was written into the legends by Geoffrey of Monmouth. It's relation to the legends of King Arthur have made it a tourist destination for centuries and it's currently managed by English Heritage.
The expansive nature of Tintagel Castle, as it sweeps across the coast and onto a large peninsula, makes for a great day out of exploration. Castle ruins exist high on the hillside of the shorelines and expand across to the island-like peninsula, which includes a famous Gallos statue (inspired by the legend of King Arthur), and Merlin's cave along the gorgeous beach within the cove.
While you're visiting Tintagel Castle don't forget to go for a woodlands walk in Saint Nectan's Glen, you'll happen across a rather enchanting waterfall too.
Truro
Lotte suggests that a lovely place to visit during your Cornwall staycation is Truro, Cornwall's only city. Truro may be small but there are many things to see and do. Truro is known for its cobbled and narrow streets and in the very walkable city centre, you can find many beautiful old buildings in Gothic and Georgian styles. Have a drink at one of the cafes or peruse the boutique stores for a souvenir. Or, better yet, have an (afternoon) tea at Charlotte's Teahouse, one of Truro's authentic Cornish tea rooms.
The Royal Cornwall Museum is the place to go for those interested in Cornwall's mining and engineering history. There is no entrance fee, opening hours are 10 am to 4 pm, Tuesday-Friday. it's not a huge museum, but there is enough to learn to keep you occupied for an interesting morning or afternoon.
Also, pay a visit to the impressive Truro Cathedral with its beautiful stained-glass windows. Inside there is a black ebony statue of Madonna and Child. Entrance is free but donations are appreciated.
Watergate Bay Beach
Karen visited Watergate Bay Beach near Newquay, Cornwall every summer as a child and now loves to return with her own daughter. It's her favourite part of Cornwall and it's easy to see why. Watergate Bay is home to the Extreme Academy surf school, a fantastic place to practice riding the waves and some amazing coastline to hike if you prefer to stay dry.
There are caves to explore, soft sand for sandcastle building and perfect waves for bodyboarding. It's also where you'll find the luxury Watergate Bay Hotel and some of the best restaurants in Cornwall. Totally worth a day trip!
The Reality of Post Lockdown Travel
Travellers keen to head on holiday can expect some changes to the norm, and these tips should help make your journey more pleasurable.
What are my Travel Essentials?
Ensure you have clean, well-fitting face masks and that you're covering both your mouth and nose. Take spare masks with you.
Pack extra cleaning and hygiene supplies - antibacterial wipes and hand sanitiser - and make sure you practice good hand hygiene.
How are Hotels and Restaurants minimising risk?
In hotels, any high contact areas will be subject to social distancing and regular cleaning. Some hotels are offering self-service, no contact check-in processes, otherwise, you'll find PPE clad staff assisting you.
When it comes to dining, there'll be socially distanced tables indoors and out (weather permitting, this is England), staff wearing PPE and staggered dining times. The traditional buffet breakfast has been replaced by pre-pack items or waited table service only.
How will visiting museums and other places of interest change?
This is definitely the area where the consumer is winning. Pre-bookable tickets, timed entrances and generous social distancing are helping to transform previously packed tourist sights into places of calm and quiet contemplation. The downside is that some places are allowing visiting slots and so your excursion may be cut short sooner than you wish.
You will need to plan ahead if you're planning to visit specific attractions, make sure you've read up on their COVID rules. You may need to book in advance.
Where can I find the latest Government Guidelines?
Coronavirus (COVID-19) guidelines
Pin For Later
Disclaimer
I have used a combination of my own photography, images provided by fellow bloggers and stock photography from UnSplash.
Keep Up To Date with Culinary Travels
Make sure you subscribe to my newsletter to avoid missing out on any of my bonus content. I promise not to spam you or bombard your inbox. You can also follow me on my social media, Facebook, Instagram, Pinterest and Twitter, I love to interact with my followers and I'd truly appreciate if you were to share any of my content too.