How to Pack for Post-COVID Travel: Germ-Free Essentials for Your Bag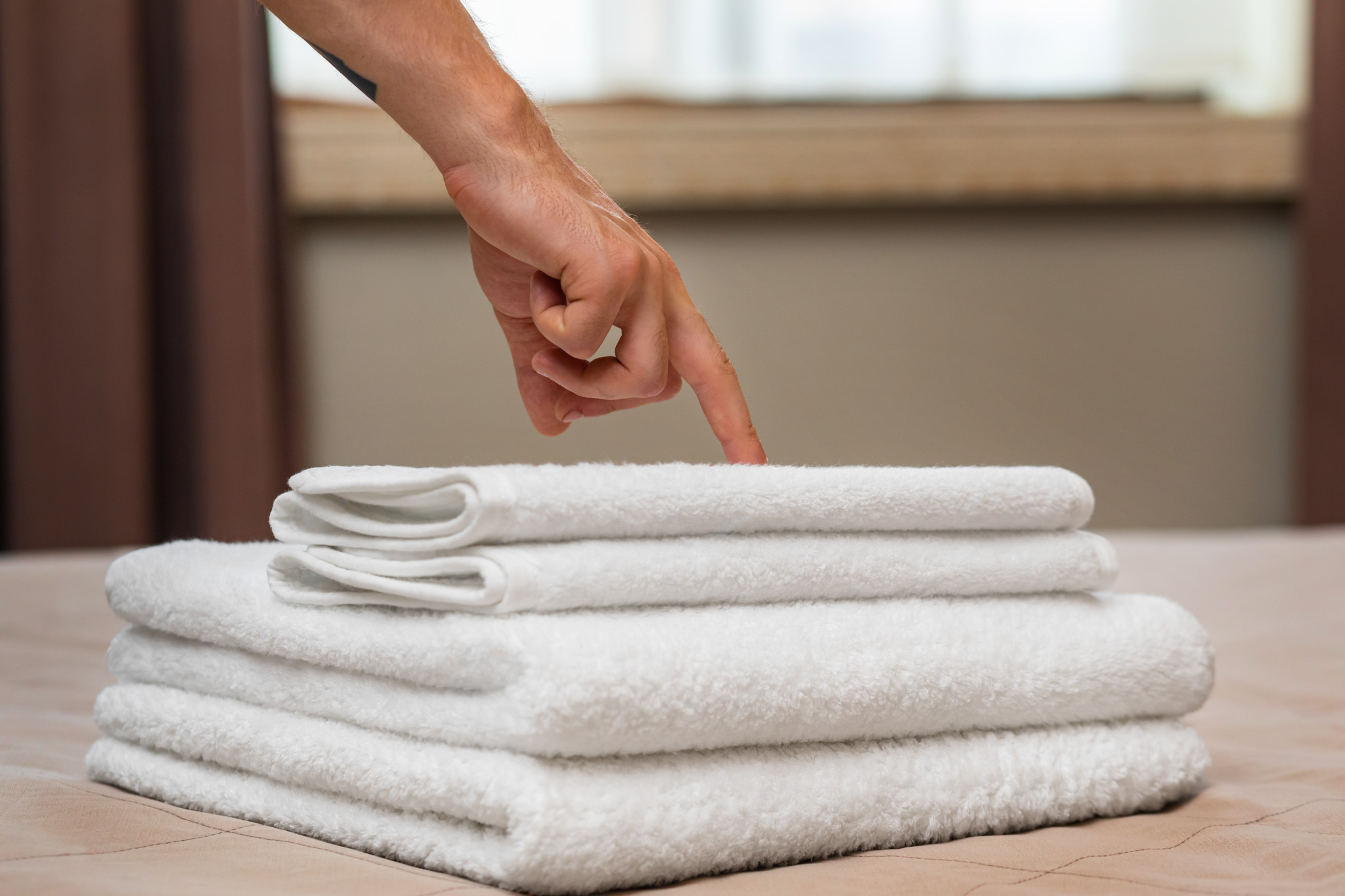 This is a commissioned post in collaboration with Soji.
After the events of 2020, it is likely that post-Covid travel will never be the same again. From COVID-stamped passports to mandatory masks on planes, we'll see the remnants of the pandemic for years to come. But who's to say this is a bad thing? Keeping ourselves and others a little safer from germs will make the world a better place. Plus, we'll be much less likely to catch those dreaded travel bugs that can ruin the first few days of a holiday.
To do my part, I've come up with a list of germ-destroying travel essentials to keep COVID and all other creepy germs far away from your trip. Ready for stress-free travel? Put these in your bag.
Antimicrobial towel
Did you know that towels are the dirtiest things in your entire home? They attract loads of germs because they are often damp and covered in dead skin and body oils. Just 3 days after a wash, your towel contains hundreds of times more bacteria than a toilet seat!
When your towel is shoved in your dark suitcase, germ growth is exponentially worse. Bacteria and mould grow like crazy, giving your towel that funky smell. It can also give you allergies and cause breakouts on your trip. Without a wash, it can even make you sick.
Antimicrobial towels are immune to germs and towel odours, so you can use the same towel day after day without worry.
I love Soji Towels because they're naturally antimicrobial and super soft. Soji antimicrobial towels are woven with real silver, an antimicrobial element. Soji kills 99.99% of bacteria, mould, fungus, allergens and even viruses like COVID-19 on contact.
Soji are also very durable and travel-friendly. They're made with a Japanese weaving technique that resists tearing, fraying, and pilling. You can take it anywhere—to the park, the beach, the pool—and never worry about taking germs with you.
Soji are my top pick because they're made from ultra-soft bamboo. Bamboo is also antibacterial, and it's softer than cotton. Soji are so comfy you can use one as a blanket on a plane or train. Or, you can use it as a seat cover on a plane and stay protected from germs.
If you want to take Soji on your next trip, you can get a set now for 50% during Soji's spring sale. You'll get bath towels and hand towels so that you can stay clean and comfy at home and on the road.
Charcoal toothbrush
Dental hygiene is often overlooked when travelling, but it's so important. Lingering bacteria in your teeth won't just cause gum disease and tooth decay. Many can make you sick, including streptococcus mutans and porphyromonas gingivalis.
The risk is even greater when you're in a new country and exposed to new germs. Brushing your teeth can sometimes be the difference between getting sick and staying healthy on holiday.
Instead of bringing a normal toothbrush, switch to one with charcoal bristles. They're quite easy to find as the bristles are normally black.
Studies have found that charcoal toothbrushes kill more bacteria than normal ones. Their antibacterial power can also help your brush stay fresher despite spending most of its time zipped up in a bag.
More reasons for switching include fresher breath and whiter teeth. Just remember to switch to a charcoal brush and not charcoal toothpaste. Some charcoal toothpaste has been found to damage tooth enamel.
And, always get a new brush before every holiday.
Dr Bronner's soap
Dr Bronner's soap is a traveller's best friend. Not only is it antibacterial, but it can be used for pretty much everything.
You can use this soap for:
1) Washing your hands, face and body
2) Washing your hair
3) Removing makeup
4) Shaving
5) Washing clothing
6) Washing dishes
7) Washing pets
8) Cleaning floors and surfaces
9) Washing windows
10) Repelling mites, ants and other bugs
I love it because it's a completely natural castile soap, made only from vegetable oils. It doesn't contain chemicals or additives that can irritate.
Dr Bronner's dilutes very easily, so you can put it in travel-size bottles and use it wherever you go, for everything you need.
Sanitizing wipes
Everyone is obsessed with keeping hand sanitiser nearby—as they should be—but wipes are just as important. This is especially true when you're staying in the same spot for a while, like a seat on a plane, train or bus.
Most seats and accompanying surfaces, like tray tables and armrests, are not regularly cleaned, so the germs from the previous passenger can transmit to you if you're not careful.
If you touch a tray table and then sanitize your hands, you've cleaned your hands—but only until you touch the tray table again (5 seconds later). Wipes will allow you to properly sanitise your area to not get reexposed after using a hand sanitiser.
Wipes are also good for restaurant tables, bars, hotel doorknobs, shared bathrooms, toilet seats and a lot more. They're certainly a post-Covid travel essential item.
Everyone is a little nervous about travelling in 2021. If you're not, that's fine too! But you should still wear a mask, use a hand sanitiser and adopt some of the post-Covid travel tips on this list.
Even if you're not worried or if you have been vaccinated, people from other countries might be nervous about international travellers. Keeping yourself and your hosts clean is the respectful thing to do.



Don't forget to update your post-Covid packing list with antimicrobial products and sanitising wipes. I recommend starting with a Soji Towel because you can grab a set for 50% off for a short while longer. Plus, you can use it at home too.
Disclaimer: Photography supplied by Soji other than the first image is a stock photo from UnSplash.
Pin for later
Keep Up To Date with Culinary Travels
Make sure you subscribe to my newsletter to avoid missing out on any of my bonus content. I promise not to spam you or bombard your inbox. You can also follow me on my social media, Facebook, Instagram, Pinterest and Twitter. I love to interact with my followers, and I'd truly appreciate it if you were to share any of my content.