Bucket List Travel Destinations in 2021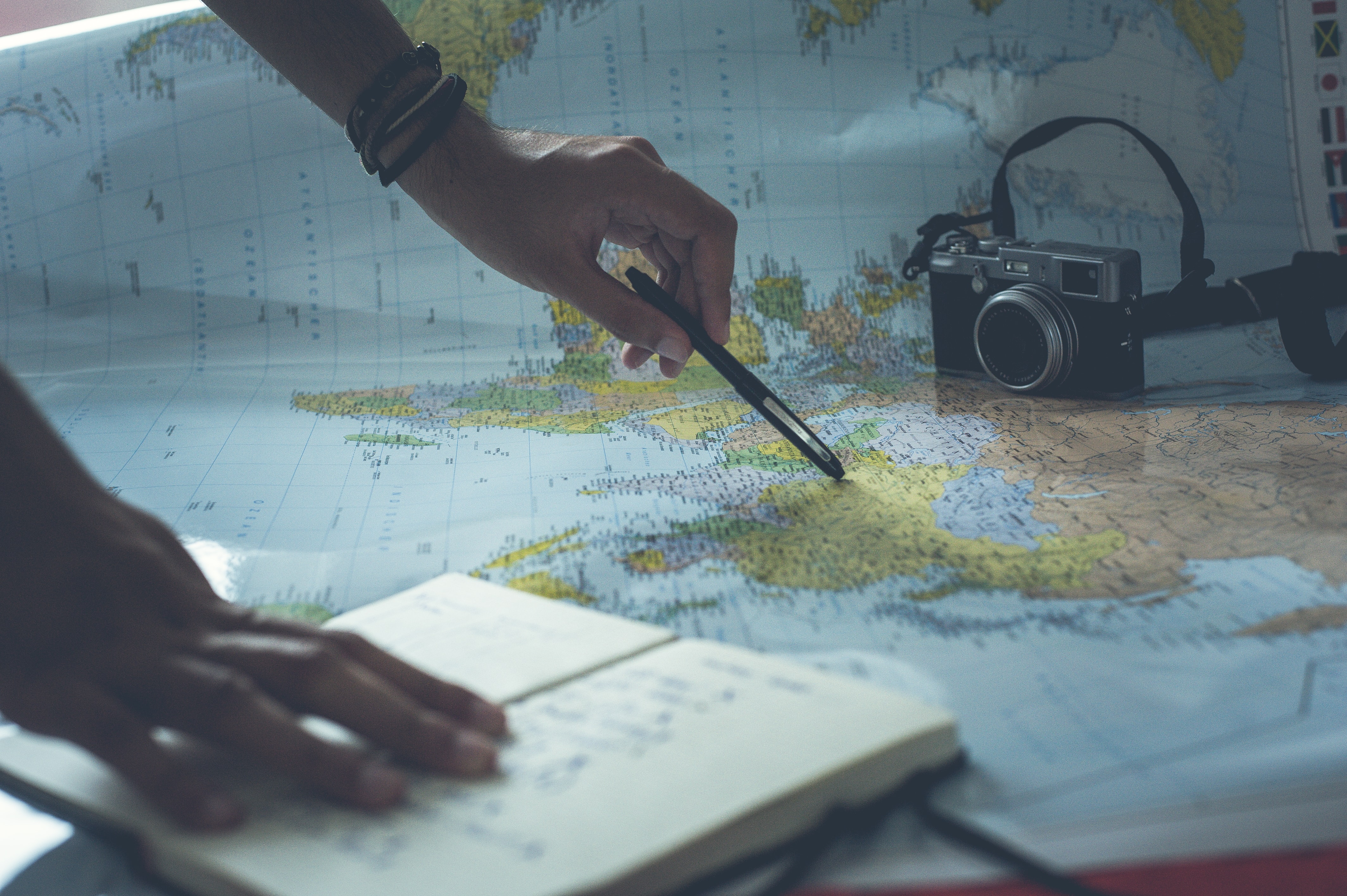 This is a commissioned article.
We are still healing from the global pandemic. The economy suffered from extreme loss. Most countries decided to close borders and implement travel restrictions. However, it does not mean you should put an end to your travel goals to visit some beautiful travel destinations. It is the best time to make plans, so when we are finally free from this pandemic, you can pack your stuff and enjoy the experience.
Need some inspiration? No problem! Here are some of the best places you can consider booking a flight with Jettly to after COVID-19.
The Maldives – The King of Tropics
Imagine laying under the sun with gorgeous blue shades, glittering white sand, and dancing palm trees. The Maldives is known for having good weather most of the year. So, if you are planning to spend a holiday season on the beach, this place can provide a high level of serenity and luxury you so desperately need. Explore the Maldives through half-day snorkelling, two-day cruise tour, island hopping, beach and spa resort trip, and private sightseeing tours.
Thailand – The Land of Smiles
Mountains, beaches, lively cities, friendly people – name it. Thailand has everything you need to make your travel experience second to none. Visit countless temples in Chiang Mai and liven up your cultural interest. Are you looking for a thrilling adventure? We suggest spending a day or two in Khao Sok National Park. It offers a lot of activities, from camping and trekking to cooling rivers.
Mexico – The Land of Enchantment
For sure, many of you are familiar with popular foods like burritos, tacos, and tortillas. It is none other than Mexico that gave us these tasty cravings. But there's more to explore from this country! If you have been curious about the Land of the Mayans, now could be the time to discover their tradition and culture. It is also home to some unique animals, usually found in jungles, waters, and forests, making it one of the best travel destinations for 2021.
Spain – The Land of Flamenco and Fiesta
Spain is popularly known for its luminous climates and beautiful beaches. Dig deeper and unravel this magnificent place. Give your adrenaline a massive kick with hiking, scuba diving, and trails to a zip line between Portugal and Spain. Otherwise, visit some of its striking islands, from Ibiza to Tenerife. Each city also holds fiestas where residents gather and celebrate.
Japan – The Land of the Rising Sun
You might be delighted to know that Japan is one of the safest countries to travel to. Well, aside from being home to some of the advanced technologies we are using today. High-tech public restrooms, robotic exhibitions, and trendsetter shops. Its powder snow is another thing to fascinate about. And, of course, the spectacular cherry blossom festival season.
Greece – The Land of Mountains and Peninsular
The perfect month to visit Greece is between July and August. It has tons of exciting adventures in store for tourists. There is wine tourism, volcano boat, culinary traditions, and more. The place also boasts stony to isolated beaches. Santorini is truly a spectacle to see. It is part of the Cyclades group that boasts scenic islands. Make sure to pay a visit to Athens and its renowned archaeological monuments and ruins.
South Africa – The Rainbow Nation
Safari and wine are always attached to South Africa. But more than that, it features classic wildlife, vivid coastlines, and countless cities that are rich in mind-blowing culture. Get to see where your favourite grape wine was produced by visiting Stellenbosch or Hemel-en-Aarde valley. South Africa provides infinite adventure opportunities if you love hot air balloons, cycling, shark cage diving, or electrifying helicopter rides and flips.
Croatia – The Land of the Biggest Truffle
The country has UNESCO Geopark and eight national parks you need to check out, and wonderful food. Beaches are never out of the list. For instance, the Zlatni Rat Beach is popular for its long golden pebble tip. It is as if someone is reaching a hand to you. The carnival party is another best attraction. Anyone can participate, even young ones.
We are all excited about what 2021 has to offer. The possibility of travelling with ease seems conceivable, thanks to the vaccines being distributed worldwide. In the meantime, pick from any of the travel destinations we recommend. These are a few of the top destinations people browse online, which we think will fit your interest as well.
Pin for Later
Disclaimer: Photography is from stock photo site UnSplash.
Keep Up To Date with Culinary Travels
Make sure you subscribe to my newsletter to avoid missing out on any of my bonus content. I promise not to spam you or bombard your inbox. You can also follow me on my social media, Facebook, Instagram, Pinterest and Twitter. I love to interact with my followers, and I'd truly appreciate it if you were to share any of my content.