Pan de Batata AKA Sweet Potato Cake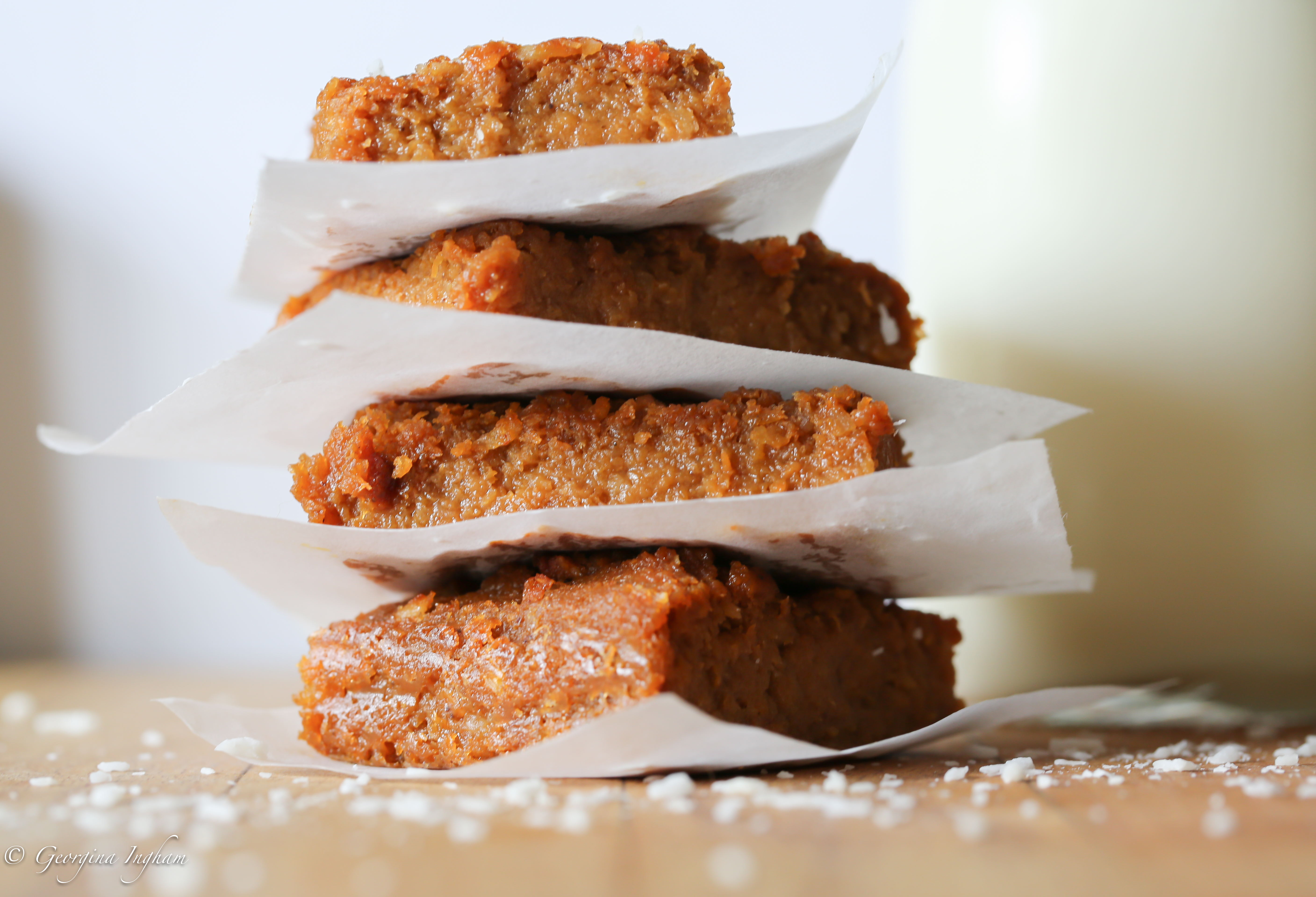 Commissioned post in collaboration with Inntravel (#CaribbeanTreasure).
Inntravel, established in 1984, is based in North Yorkshire and are specialists in slow holidays. This style of holidaying allows you to take your time to discover the less well-trodden path and experience moments of discovery and experience the finest details of a place. To take the time to appreciate the tiniest of moments that can give you things to talk about for years to come.
Inntravel has just launched a new holiday to Dominica in the Caribbean - Secret Treasure of the Caribbean. Dominica (pronounced Dom-in-eek-a) a roughly diamond-shaped island. It's around the same size as the Scottish Isle of Mull but Mull is certainly not to be confused with the Dominican Republic!
A verdant backdrop blankets much of volcanic (there are nine active volcanoes) Dominica.
Those expecting the cliched Caribbean holiday experience should look away now. Travellers who make it here come not for cocktail bars and lazy beach days. Dominica eschews sandy beaches for vibrant volcanic black sand.
Adventurous travellers come to explore the pristine rainforest, hike to waterfalls and crater lakes, exploring the living landscape of paths full of beautiful bromeliads and orchids. A trip to Dominica is an opportunity to stand and gawp open-mouthed at Mother Nature at her best. Dominica is, after all, the Caribbean's self-proclaimed nature island.
The holiday, in a coconut shell, offers:
1. A three centre, walking holiday.
2. The opportunity to tackle sections of the Caribbean's first long-distance walking trail - the Wai'tukubuli National Trail
3. A hike to a boiling lake.
4. The chance to snorkel a champagne reef.
5. The opportunity to experience Kalinago culture.
Dominica continues to cling on to its rather jaunty crown as the alternative king of the Caribbean; it is a place where rustic guesthouses provide charm and comfort, rum punch flows and travellers can munch merrily on street food with locals.
It is a far cry from the honeymoon favourites of St Lucia and Antigua with their 5* enclosed holiday compounds, something that must be taken to be a joyful thing.
Sweet Potato Cake
Sweet Potato Cake (Pan de Batata) is a very traditional Dominican dish and with such a short list of ingredients, it is relatively easy and fuss-free to make, especially if you let your food processor do the hard work of grating the sweet potatoes for you.
Taste-wise, the cake is something akin to a sticky gingerbread, crossed with a parkin type traybake. Packed with spicy flavours and exotic aromas it is worth cooking for the smell alone.
As part of the #CaribbeanTreasure campaign a recipe for Sweet Potato Cake was provided to test, and, while the cake was utterly scrumptious, and even more the day after baking, I did find it slightly less firm than I would have liked.
So I completed a little research and found the variety of sweet potato used for this dessert, although indigenous in Dominica, may be harder to find elsewhere. It is bright purple with greenish flesh, and very sweet once cooked. I could only locate the more typically available (in the UK) orange sweet potatoes, and so, I advise that you add a couple of tablespoons of cornflour to the mixture to compensate for the lower amount of starch.
Traditionally sweet potato cake is served as a pudding, but I rather liked it as a sweet treat, having a slice with a glass of milk for a mid-morning snack.
Given the high proportion of low glycemic index foods, it would even make for a delicious, yet healthy breakfast bar. Moreover, provided you do not add the cornflour, it would totally gluten-free too making it an ideal treat for anyone who suffers from a gluten allergy or intolerance.
The recipe card recommendation is that the bake is served with ice-cream, but on a cold autumnal day, that wasn't a suitable option. I served some piping hot, pumpkin pie spiced custard alongside and it worked a treat. If only we had a Caribbean climate, I would have been straight in there with some homemade no-churn ice cream.
Inntravel is bonded with the Civil Aviation Authority for holidays by air (ATOL number 2644) and the Association of British Travel Agents (ABTA number W780X) for all other holidays.
Of course, whisking your other half to the Caribbean for a gorgeous Valentine's holiday would be utterly fabulous, but if you want a more budget-friendly alternative why not take a look at the ManlyManCo.com for some fabulous options.
Recipe
Pin for Later
Keep Up To Date with Culinary Travels
Make sure you subscribe to my newsletter to avoid missing out on any of my bonus content. I promise not to spam you or bombard your inbox. You can also follow me on my social media, Facebook, Instagram, Pinterest and Twitter, I love to interact with my followers and I'd truly appreciate if you were to share any of my content too.