Jerk Chicken & Baked Sweet Potato Fries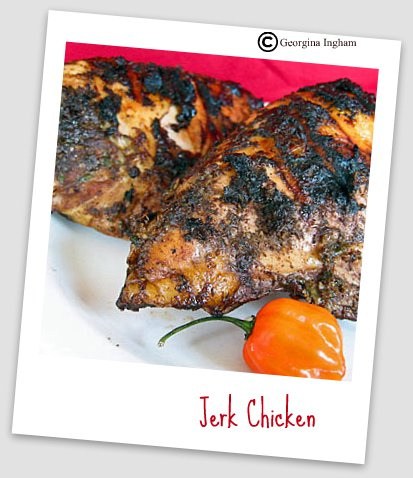 I'm going to make an upfront confession, although I'm not sure how wise it really is to do so. Right, so, I got the craving for jerk chicken, not from research or distant memories but, wait for it, from watching Peckham Finishing School for Girls. Now before you ask, that isn't the kind of show I'd usually watch but it made for entertaining viewing while I recuperated from recent surgery.
Luckily Peckham dwelling Helen over at Food Stories had a superb recipe. It is pretty obvious from Helen's superb blog that she loves Jerk.
"You could say I'm fond of jerk, but you'd be making one hell of an understatement." Helen (Food Stories)
Hardly surprising then that her recipe worked a treat. So much better than the Momma Cherrie recipe I blogged about a couple of years ago. Helen's recipe created, without doubt, the best jerk chicken I have ever tasted, well, ok then second best. The first? Freshly barbecued jerk chicken sat outside Mango Mamma's (Sugarloaf Key, Florida) far too many years ago.
The term jerk is said to come from the word charqui, a Spanish term for jerked or dried meat, which eventually became jerky in English. Another origin is linked to the jerking or poking of the meat with a sharp object, producing holes which were then filled with the spice mixture. Like most Caribbean islands, Jamaican foods are derivative of many different settlement cultures, including British, Dutch, French, Spanish, East Indian, West African, Portuguese, and Chinese. The origins of jerk pork can be traced back to the pre-slavery days of the Cormantee hunters of West Africa through the Maroons, who were Jamaican slaves that escaped from the British during the invasion of 1655.
Taking heed of Helen's most recent blog post about the Jerk Cook-Off, I decided to make some 'special sauce' to serve alongside the blackened, sweet, hot, chicken pieces. All I did was reduce the leftover marinade (watered down a little bit) until it became thick and glossy. Unlike the saccharine gloop that Helen was subjected to, this sauce really did have a kick to rival a donkey – as is only right for a dish like this.
I also served crispy sweet potato fries and, unconventionally, cooling sour cream, oh and lots of salad too.
While you're at it do have a read of Helen's top Jerk tips – there are some great ideas there.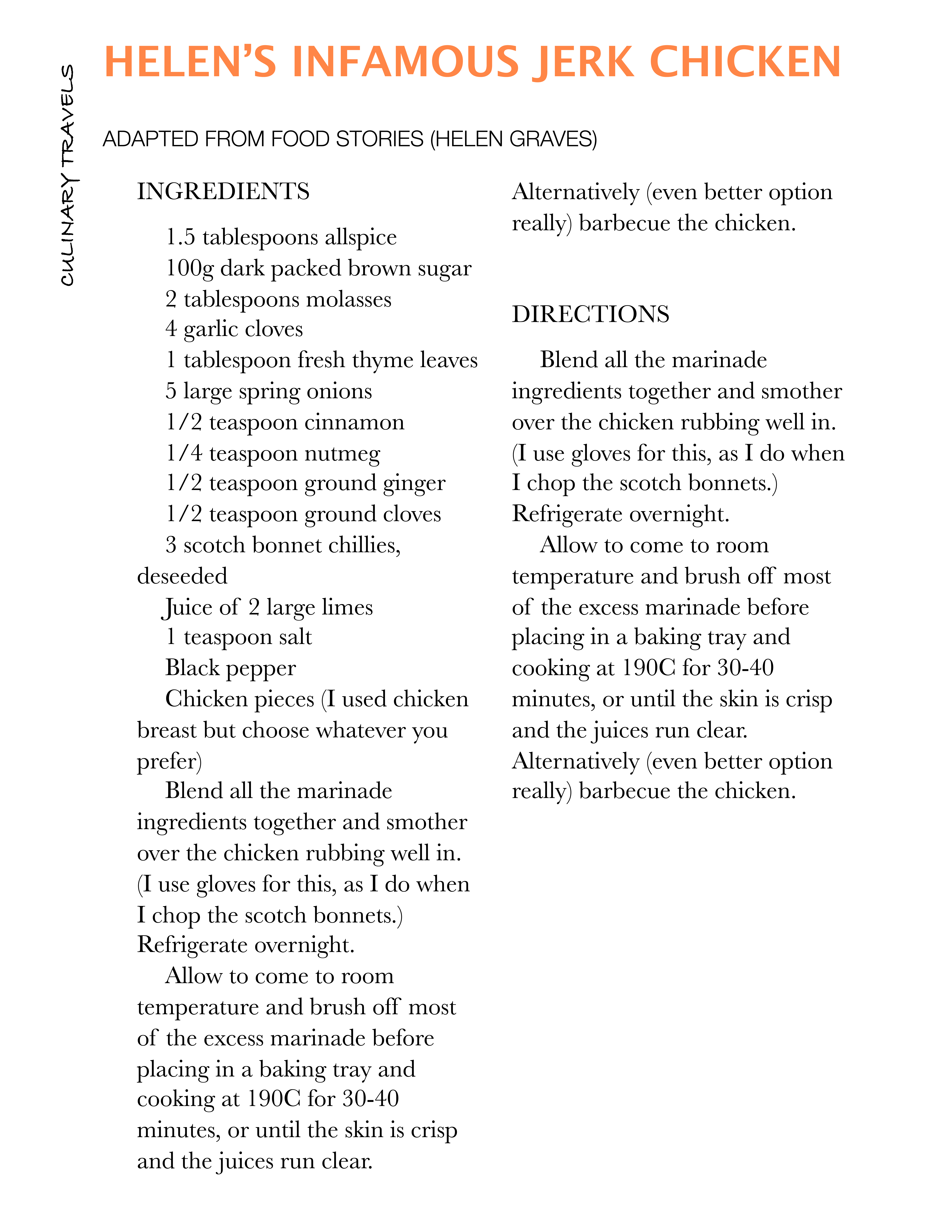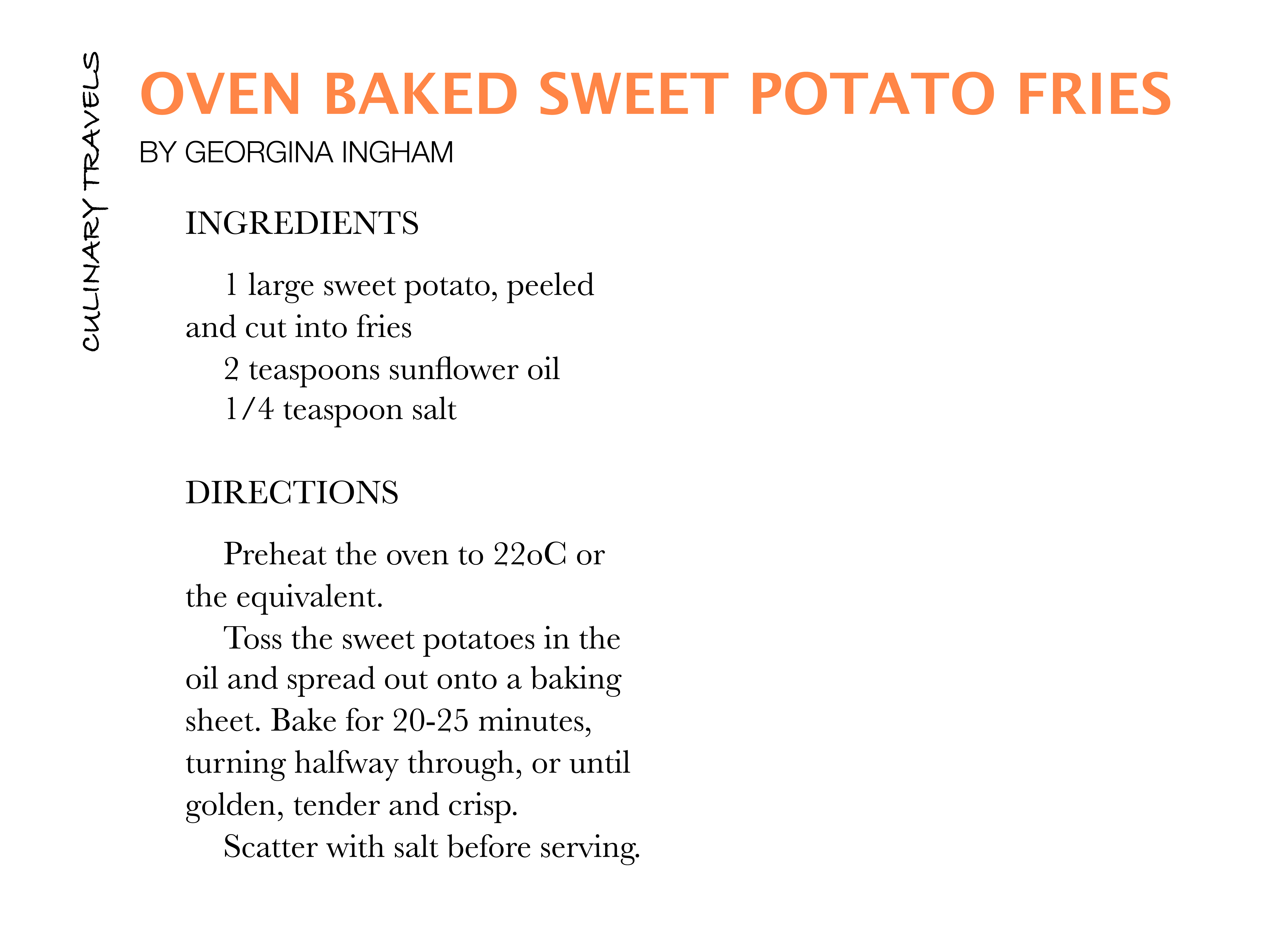 Keep Up To Date with Culinary Travels
Make sure you subscribe to my newsletter to avoid missing out on any of my bonus content. I promise not to spam you or bombard your inbox. You can also follow me on my social media, Facebook, Instagram, Pinterest and Twitter, I love to interact with my followers and I'd truly appreciate if you were to share any of my content too.