How to Make Your Own Pumpkin Pie Spice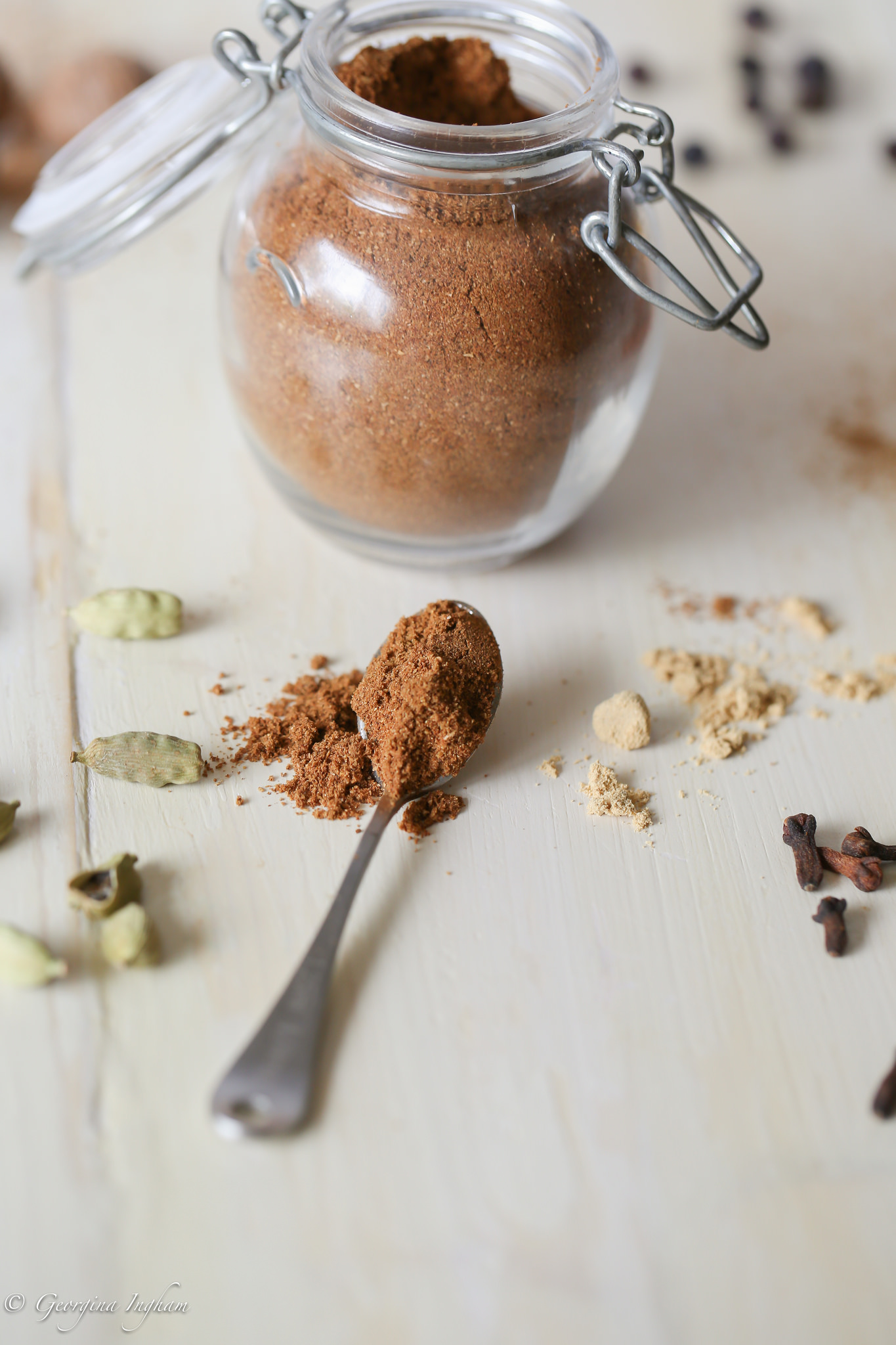 There is no escaping the fact that autumn is well and truly upon us. Mornings are crisp and fresh, your breath misting in the early air and the nights are drawing in earlier and earlier, creeping in some days soon after lunch, or so it seems. As the leaves start to change colour, tumble from the branches and make for a softer feel underfoot, many varieties of squash and pumpkins show up in farmers markets and vegetable box schemes across the land, not to mention on doorsteps as Halloween is celebrated. Summer seems like a distant memory and I'm ready to embrace what the season has to offer.
Pumpkin pie spice enhanced treats make their appearance just about, well, everywhere from coffee shop lattes to sweet bakes, to soups and of course that most American of pies itself.
Pumpkin pie spice isn't all that dissimilar to British mixed spice and at a pinch they can be substituted however, the British spice blend isn't quite as sweet as its American cousin. So when you're in the rural UK, what else is a girl to do except make her own? Well, I could order online but store bought varieties can vary hugely in their spice blend and quality.
Making your own spice blend costs less than buying a big jar of something pre-made, especially if you already have most of the spices (and has anyone seen my spice rack recently *ahem*). It's also better to make smaller batches so you use up the blend before it starts to go stale and loses its flavour. And, of course you can adjust the spice quantities to get a balance that suits you perfectly. Trust me, once you've made your own, you'll never want to buy a commercial blend again.
How do you like to use your pumpkin pie spice? Why not join in and link up your posts?
Pumpkin Pie Spice
The quintessential taste of autumn.
Ingredients
2 tablespoons Ground cinnamon
4 teaspoons Ground ginger
3 teaspoons Ground cardamom
2 teaspoons Ground allspice
2 teaspoons Ground nutmeg
1 teaspoon Ground mace
1 teaspoon Ground cloves
Instructions
1. Measure out all the ingredients and whisk together in a small bowl.
2. Store in an airtight container for up to one year.
Details
Yield: Approx 5 tablespoons
Conditions:
1. Please link up your url using the Linky included in this post.
2. Feel free to link to old posts.
3. Please make sure your entered post includes a link back to this blog post.
4. Tweet @CulinaryTravels and I will retweet when I see it!
Keep Up To Date with Culinary Travels
Make sure you subscribe to my newsletter to avoid missing out on any of my bonus content. I promise not to spam you or bombard your inbox. You can also follow me on my social media, Facebook, Instagram, Pinterest and Twitter, I love to interact with my followers and I'd truly appreciate if you were to share any of my content too.