Nightmare Holidays: What to do if You're Injured Whilst Travelling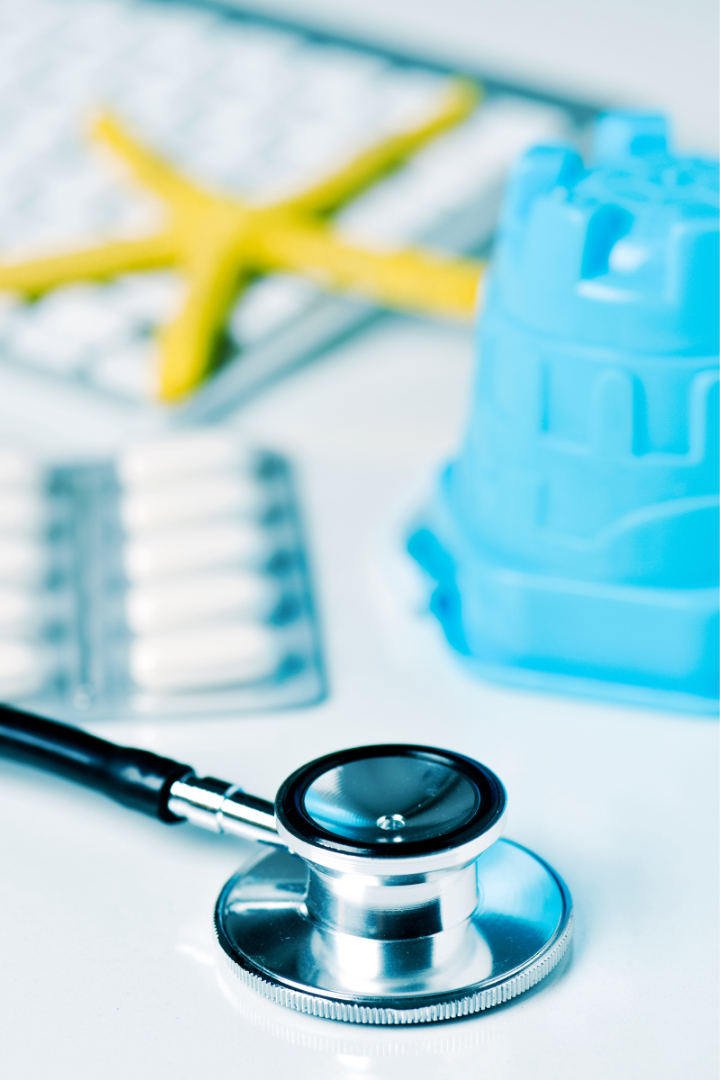 This is a commissioned article. All photography has been supplied by the client.
When you're enjoying yourself on holiday, the last thing you want to think about is what you're going to do if you get injured. After all, if you're busy soaking up the sun, you won't be planning on making a quick detour to the local Accident & Emergency department!
But, as we all know, life has a tendency to throw a curveball at us every now and then. Getting injured whilst travelling happens much more often than you might think, which is why it's important to know what you need to do if you find yourself in a spot of bother.
From having travel insurance to instructing an injury claims specialist to having an embassy number on speed dial, there are several tips you need to keep in mind. Keep reading to find out more…
Common Injuries You Might Suffer While on Holiday
If you've never been unlucky enough to get injured whilst travelling or on holiday, you might be wondering how it can even be possible. After all, aren't we supposed to be taking it easy?
Well, that all depends on the type of person and the type of holiday we're talking about. Some people are more active than others, and some holidays appeal to the more adventurous amongst us. So, what sort of injuries are likely to occur?
Slips, Trips and Falls
It should come as no surprise to learn that slips, trips and falls happen all the time. Whether someone's trying to traverse a particularly tricky bit of terrain – or they are trying to reach the poolside bar a little too quickly – there's a chance we can all take an unexpected tumble.
For some people, that might mean brushing themselves off with little more than a bruised ego. But, for others, it might mean broken bones or, worse, something as severe as a head or spinal injury.
Road Accidents
If you hire a car abroad, then you're going to have to get used to an entirely different way of driving. Often, that'll mean learning to drive on the opposite side of the road – not an easy task!
If you're inexperienced when it comes to driving in a different country, the chances of getting involved in a road traffic accident are increased dramatically.
Sporting Accidents
If you play sports and you haven't suffered an injury before, then you're either very lucky or you're telling a fib. Sports and injuries come hand in hand, which means that if you're on an adventure holiday that includes activities such as skiing or cycling, you're naturally putting yourself at risk.
Sporting injuries are also likely to more severe, due to the nature of the activity you're taking part in.
Sunstroke and Heatstroke
Anyone is at risk of suffering sunstroke or heatstroke if they don't take the proper precautions. That means sun cream, hydration and plenty of shade!
You'd be forgiven for wanting to soak up as much sun as possible, especially if you live somewhere as gloomy as Britain. That said, you should try to limit your exposure to the sun where possible.
What to do if You're Injured on Holiday
Now you know some of the most common ways you can get injured whilst travelling. So, what should you do if the worst does happen? Well, these simple tips should give you a better idea about what approach you should take:
Get Travel Insurance
Okay, so this is something you should do before you travel, but it certainly applies. Getting travel insurance is essential whenever you are going abroad, as it can help to cover for any healthcare costs that a European Health Insurance Card, or Global Health Insurance Card, doesn't.
You can easily get a quote for travel insurance using a comparison website, allowing you to take out a plan that suits your circumstances and budget. Easy, right?
Contact the Emergency Services
When you first suffer an accident, your first port of call will be to contact the local emergency services.
If you don't know the number for the local emergency services, then you don't need to panic. Many mobile phones have 999, 112 and 911 pre-programmed as emergency numbers which will automatically divert emergency calls to the correct one.
Contact Your Nearest Embassy
If you have suffered an injury whilst travelling that has left you hospitalised, then you'll want to contact your nearest embassy.
If you're in the hospital due to being assaulted or being the victim of any other crime, it's especially important that your embassy is notified. They can send a representative to provide you with further support.
Report the Incident
If you've travelled on holiday with a package organiser, or you are staying in a hotel, then you'll need to report your injury to them, in addition to your travel insurance provider. If you suffered your injury in a road traffic accident, or there was an element of criminality, then you'll also need to file a report with the local police.
Contact an Injury Claims Specialist
If the injury to suffered wasn't your fault, then you could be in line to claim some compensation. The best way of achieving this is to contact an injury claims specialist who is willing to take on your case.
They can guide you through your case, help to estimate how much compensation you could be entitled to, and represent you in court if necessary.
Have You Ever Been Injured Whilst Travelling?
There we have it! Hopefully, this short guide has given you a better understanding of what you should so if you end up getting injured whilst on holiday?
Have you ever been injured whilst travelling before? What did you do? If you've got any further advice for your fellow readers, then feel free to leave a comment below to share your own experiences!
Pin For Later
Keep Up To Date with Culinary Travels
Make sure you subscribe to my newsletter to avoid missing out on any of my bonus content. I promise not to spam you or bombard your inbox. You can also follow me on my social media, Facebook, Instagram, Pinterest and Twitter, I love to interact with my followers and I'd truly appreciate if you were to share any of my content too.