Off the Beaten Track - Murcia, Spain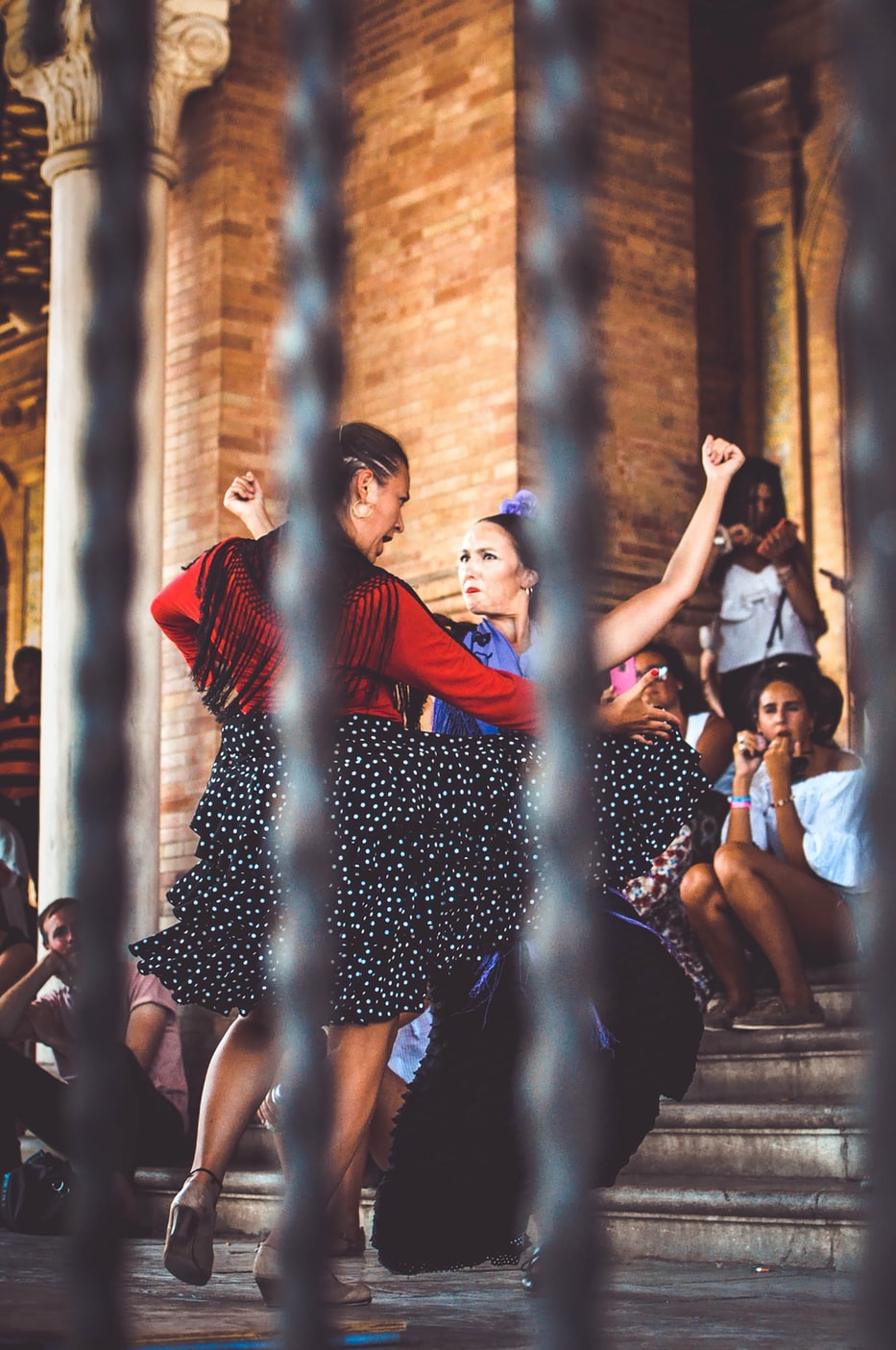 This article was commissioned by Traverse Events and Visit Murcia.
When you think of a holiday in Spain, I bet Murcia doesn't spring to mind immediately, but this is a city you do not want to miss out on. Whether you are in search of gastronomy, culture, or a little "off the beaten path" slice of Spain, far removed from the tourist traps, Murcia is the place for you.
Officially twinned with Miami, Murcia is the total opposite of the city of vice being a spacial laid-back provincial capital with an array of interesting sights and a pleasant centre which can be easily strolled around. Unlike some of the larger cities in Europe, Murcia is largely uncrowded, with plenty of wide-open spaces where you can reflect and take a moment of calm, making it the perfect city for those who do not like cities.
Murcia, much like Valencia, is famed for its huerta, a surrounding zone of market gardens dating back to Moorish times, which supply the city's restaurants with excellent fresh produce and drive a thriving tapas scene.
Due to its location, the region stays warm all year round which makes Murcia a perfect travel destination for any season; and whether you're a culture buff and want to spend your break in the city or a 'vitamin sea' seeker and want to spend your time exploring the golden sands of Costa Cálida (Spanish for warm coast) this region is perfect for you.
A long weekend is an excellent amount of time to spend in Murcia, but of course, if you're able then you can take things at a more leisurely pace and spend a week or more exploring; you will not get bored in this beautiful province.
How to Get There
It's easy to fly to Murcia either directly to Murcia airport, or Alicante which is about 30-45 minutes drive away. There are flights throughout the year to both airports including with budget airlines like EasyJet and RyanAir. Alternatively, a quick scout around the internet or a visit to your local travel agent makes it easy to arrange a good-value break to Murcia throughout the year.
Getting Around Murcia
Hire a car to make the most of this gorgeous region and explore everything it has to offer. Each of the towns and villages are fairly easy to get around on foot.
Alternatively, there is a good public transport system and taxi provision.
Spain - Travel Tips
Emergency telephone = 112
Currency used = Euro
Mealtimes = breakfast (el Desayuno) the normal timetable is between 08:00 and 10:00. Lunch (el Almuerzo or la Comida) is served between 13:00 and 15:30. Dinner (la Cena) is served between 20:30 and 23:00. Some establishments are open all day.
Shopping = typically shops are open Monday to Saturday between 09:30 and 13:30 and then from 16:30 to 20:30. Department stores, hypermarkets and shopping centres open continuously from 10:00 to 21:30 or 22:00. Some stores may open on Sunday, particularly in tourist areas.
Essential Spanish
Travelling can be such an amazing experience. Once you see new sights and speak with new people you walk away with amazing memories you will never forget. But, what if you cannot communicate effectively because of a language barrier? Although English is spoken to some degree in most countries, you may come across a situation where nobody has English or, you may just want to make a good impression. So here, are my top tips so that you can have some great conversations on your trip. If you want to learn more then apps like Duolingo are great.
1) ¡Hola! – Hello
2) ¡Buenos días! – Good morning!
3) ¡Buenas tardes! – Good afternoon/good evening!
4) ¡Buenas noches! – Good night
5) ¿Cómo está? – How are you?
6) Bien, gracias – I'm fine, thank you
7) Cómo te llamas? – What's your name?
8) Me llamo… – My name is
9) Mucho gusto – Nice to meet you
10) Por favor – please
11) Gracias – thank you
12) Yo (no) entiendo – I (don't) understand
13) ¿Habla inglés? – Do you speak English?
14) Quisiera … – I would like
15) ¿Dónde está ... - Where is?
16) Disculpe – Excuse me
17) Estoy perdido – I'm lost
18) Un billete para … , por favor. – A ticket to … please
19) ¿Cuánto cuesta? – How much is it?
20) ¿Qué hora es? - What time is it?
Where to Stay
As with most cities, there is an abundance of places to stay in Murcia. Here are my top five suggestions.
5) Hyatt La Manga and Las Lomas Village
Food and Drink Tips
Known as Europe's 'Vegetable Garden' because the fertile valleys of the region produce high-quality fruits and vegetables which feature heavily in many dishes. The varied history, including Roman and Arab invasions, has influenced the culture and flavours of the region. Plus having the rich coastline means amazing seafood. It's no wonder that Murcia is a destination gastronomes flock to.
These are the must-try dishes in Murcia, so don't miss out on the eating:
4) Paparajote
8) Marineras
10) Almendrados
Where to Eat
The narrow alleyways of Murcia's old town are lined with restaurants, and fortunately, they haven't customised their menus to the tourists' food culture. Instead, they serve genuine Spanish Mediterranean fare. From tapas bars to high-end restaurants there is somewhere for everyone whatever taste and budget you have. My favourites include:
1) Alborada
3) Pura Cepa
4) Salzillo
7) La Tapeoteca
8) El Churra
9) El Chaleco
10) Jota Ele
What to See and Do in Murcia
Murcia's Old Town
The heart of Murcia is the beautiful, historic Old Town, full of huge plazas and baroque buildings. Many of the streets are pedestrianised, so this is a gorgeous place to simply stroll around, explore and be awe-inspired. Sit and have a coffee at one of the many cafes and watch the world go by, and relax.
Catedral de Santa Maria
Murcia's cathedral was built in 1394 on the site of a mosque. The initial Gothic architecture was given a baroque facelift in 1748, with a stunning facade facing on to the plaza. The highlight is the stunning 15th-century Capilla de los Vélez; the chapel's flutes and curls resemble icing.
Real Casino de Murcia
First opening as a gentlemen's club in 1847, this fabulous building has been painstakingly restored to its original glory. This building is a fabulous combination of historical design and opulence, providing an evocative glimpse of bygone age and grandeur. Beyond the decorative facade are a dazzling Moorish-style patio; a classic English-style library with over 20000 books; a magnificent ballroom with glittering chandeliers; and a compelling tocador with a ceiling fresco of cherubs, angels and an alarming winged woman in flames.
Visit the Wine Museum at Bullas
This region of Spain is famous for wine production so why not visit the wine museum? Located in what was previously one of the largest and most productive bodegas in Murcia. The building dates back to the early 19th Century and originally used to belong to one of the richest and most influential families in the district, the Melgares de Aguilar.
Visit Ricote Valley
The Valle de Ricote was the last Moorish redoubt in Spanish Levante. It is one of the most beautiful and undiscovered parts of the fertile irrigated plains around the River Segura. Little Spanish villages and towns are dotted throughout the area including the old town of Archena at the lower end of the valley
The small towns, surrounded by fruit and citrus orchards, transport us to another simpler world. A fertile plain that clings to its Arab heritage, as shown by the numerous remains from this period, including its irrigation systems. In Abarán, visitors can follow a route that will lead them to four of the many waterwheels, or "ñoras" as they are known in the area, which transport water from the river to irrigate the most distant plains. This is an area perfect for hiking.
Visit Caravaca de la Cruz
Perhaps most famous for its religious significance Caravaca de la Cruz is also a great rural retreat for those wanting to hike or go horse riding.
Caravaca is a town located on the border of Murcia and Granada. The Iberians, Romans and Arabs all passed through this town, which has developed around its Castle, built in the 15th century and commissioned by the Knights Templar.
Caravaca is essentially the holy town, the town of the cross that carries its name. According to legend, in 1232 the Moorish King Abu Zeid was converted to Christianity when he saw how two angels brought a cross down from heaven to a priest held prisoner in the castle in order for him to give mass.
This legend led to the construction, as from 1617 and on the site of the fortress itself, of the main monument of this town in the north-east of Murcia, the Chapel of La Vera Cruz. The most important feature of this building is its luxurious façade, made from red marble excavated in Cehegín and which offers a complete exaltation to the Holy Cross.
Visit the Seaside
Murcia has plenty of seaside towns where you can balm out and get some rays, relax and explore. For the more active amongst us, there are opportunities to go fishing, diving and snorkelling. From the fishing town of Águilas to the white dunes of the beach of El Mojón in San Pedro del Pinatar, there is stretch kilometre after kilometre of golden sandy beaches to enjoy. Plus, there's plenty of beach side bars and cafes where you can enjoy the freshest seafood, traditional paellas and maybe a cool beer while you soak up the sun.
Visit Cartegena
Home to 12 museums, 10 buildings of interest, four churches and many monuments, Cartagena is a history addicts ultimate Spanish location. Cartagena also has one of the most fascinating histories in all of Spain, being inhabited by a number of great civilisations and cultures.
Floridablanca Gardens
Did you know that Floridablanca Garden was the first public garden in the whole of Spain? It's located in the heart of a district called El Carmen which is one of the most charming districts in the city centre.
The garden is currently an avenue that leads from the entrance nearest to Camachos Square to the statue of José Moñíno, Count of Floridablanca, the work of the Italian S. Baglietto, which was placed in its present location in 1849.
Palacio Episcopal
Flanking the cathedral, the exuberant rococo facade of this mid-18th-century bishops' palace is a striking and colourful landmark in the centre of Murcia that you must not miss. You can wander in and investigate the comparatively sober patio and a grand staircase. Another door leads to a Baroque chapel with the consecrated host on 24-hour display for adoration.
Puente de los Peligros
The Puente de los Peligros (Bridge of the Hazards) is also known as Puente Viejo (Old Bridge) and was constructed in the 18th century, joining the two banks of the Segura River. At one end of the bridge, you'll find one of the city's most famous virgins called Our Lady of the Hazards. This virgin has one of the most important stories in popular eccentricities.
Throughout the city's history, the residents were very concerned about the river rising and causing floods and hence they developed some popular curiosities such as when the river rose, it was common to throw the virgin's crown into the river, as it was believed that the water level would drop this way; another one of the most common spiritual practices was to tell the river to stop rising from the fifth floor of the cathedral.
Museo de Arqueologia
Housed in a beautiful architectural building this museum houses many examples of Iberian art, special mention should be made of items from El Algar (1900-1400 BC), discovered at various sites in the region.
Santa Clara Monastery and Museum
Founded in the 14C, Monastery of Santa Clara was built on the Islamic-Mudejar palace of the Emir of Murcia, Ibn Hud, The Gothic cloister, surrounding the main pool of the Arab palace, has an Arab portico with three festooned arches. Excavations have revealed traces of an Almoravid palace (12C), including a fragment of a 12C painting depicting a flautist. In the museum, which has an important collection of Islamic art, note the Christ on the Cross by Francisco Salzillo. Since the 14th century, the convent has housed the Clarisas Nuns (Poor Clares).
Salzillo Museum
Sculptor Francisco Salzillo lived in Murcia in the 18th century, and Christianity heavily inspired his original and colourful work. The Muzeo Salzillo displays close to 500 of his works of art, and each Easter, his art is used in the traditional parade through the city.
Pin it For Later
Keep Up To Date with Culinary Travels
Make sure you subscribe to my newsletter to avoid missing out on any of my bonus content. I promise not to spam you or bombard your inbox. You can also follow me on my social media, Facebook, Instagram, Pinterest and Twitter, I love to interact with my followers and I'd truly appreciate if you were to share any of my content too.