The Best of Venice For Foodies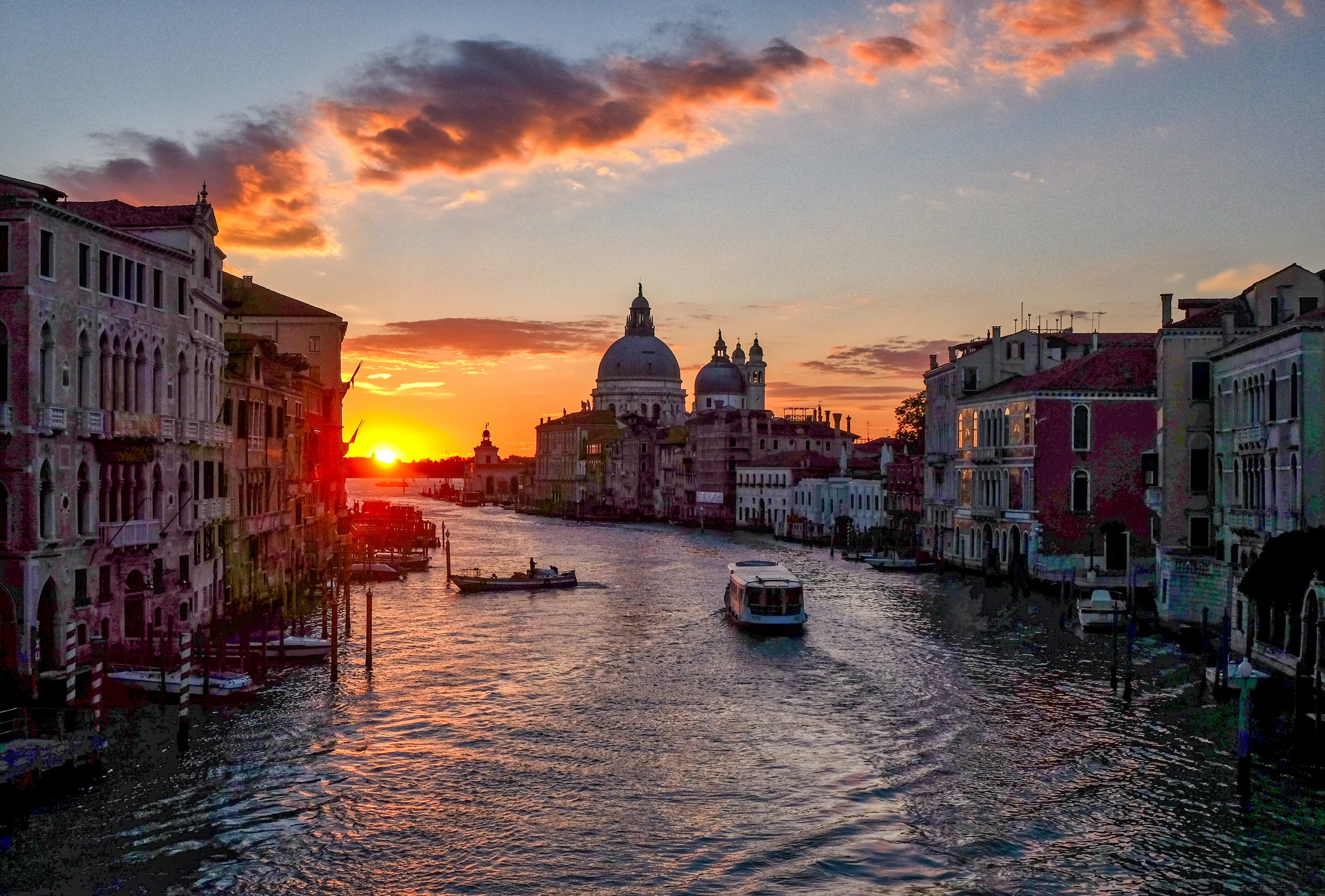 This is a collaborative post.
Venice, Italy, is on a group of 118 islands that are separated by canals and linked by more than 400 bridges. The Venetian Lagoon, where the city lies, is an enclosed bay between the Piave and Po Rivers. Its name came from the Veneti peoples who settled in the city in the 10th century BC.
Known as the most beautiful city in the world by the NY Times and as well as one of the most romantic in Europe, Venice is a popular tourist attraction as well. But many people visit Venice just for their amazing restaurants and delicious cuisine.
Restaurants here are famous for the three P's: pasta, pizza, and pesto. Italian food is full of comfort foods that have tomatoes, meats, and noodles in almost all of their meals. Italian wines are typically paired with the meals in all dining establishments. So, go and eat, but leave your bags and shopping parcels with a luggage storage locker in Venice first for a relaxing time.

Italian Dining
Riviera
With food that looks as good as it tastes, you will want to photograph it before eating it. Enjoy fresh cod medallions, braised beef tail, mussels stuffed with prawn, and beef carpaccio with almonds. Don't miss the tiramisu or white chocolate cake with yoghurt for dessert.
Al Grill
Al Grill is a five-star restaurant with a cosy atmosphere. The steaks are grilled to perfection and the sides are divine. T-bones, porterhouse, or ribeye steaks are just a few of the choices. They also have ribs, chicken, pizza, and pork. The cheesecake is fantastic, too.
Hostaria Osottoosopra
Here you can start with tomato gazpacho, artichoke hearts, or sauteed mussels and add some spaghetti, ravioli, or paccheri. Top it off with the fish of the day, beef cheek with wine sauce, liver with porridge, or Vicentine style codfish. Pair it with one of their amazing wines and delicious dessert.
Mexican Cuisine
Iguana
If you are in the mood for some burritos or nachos in a casual spot, try Iguana. They handpick their ingredients daily, so you know you get the freshest food no matter what you order. Enjoy their burrito di Manzo, taquitos, or the quesadilla di Formaggio. And don't miss the banana taco for dessert.
Old Wild West
It may be called the Old Wild West, but their Tex Mex food is the best in town according to locals. Try a Mex Mix with chilli corn bites, stuffed jalapenos, Tex Mex bites, and potato bites with pepper and onion. They also have nine different dessert choices including pancakes, ice cream, and cheesecake.
La Cantinita
If you want a fun atmosphere with great food, La Cantinita has that and more. You can enjoy tacos de Carnitas while watching or partaking in karaoke. Their tostada de tinga are fabulous and the choriqueso is amazing. Don't miss the chicken & bacon doughnuts. They also have burgers, pizza, and a huge drink list.
American Food
Bone Robe
Listed as one of the 50 best burgers in Europe, Bone Robe has 10 ways to enjoy your burger from Gorgon to Stranger Things and of course, Classic. They also have a variety of ways to enjoy a hot dog as well as chicken, shrimp, and a huge selection of adult beverages.
Bistrot 55
For amazing American cuisine in a more upscale fashion, Bistrot 55 has a variety of unique dishes. Start with chicken strips or meatballs for an appetizer or the mozzarella in a carriage with anchovy. The Biancostato beef is a favourite as is the creamed cod and the beef tartare.
Generator Venice
Open 24 hours a day, Generator Venice restaurant is in a hostel where you can eat barista-style or at a huge table with a group. Or sit comfortably in a stuffed armchair by the fire while you enjoy a delicious panini, burger, or some pizza. For dessert, try the tiramisu.
Breakfast or Brunch
Brunch Republic
For those who are fighting off a hangover or just want something comforting to start their day, Brunch Republic has a huge variety of food you can get for breakfast. From traditional pancakes or eggs and bacon to burgers and club sandwiches, they have a lot to choose from.
Majer Venezia
If you want a fancy breakfast, go to Majer Venezia where you can get stuffed pastries, fruit centrifuges, brioches, and cakes. Or have some pizza slices with coffee or juice. They make everything fresh daily, so you know it is going to be delicious. Don't miss the cannoli and the friendly atmosphere.
Dodo Caffe
For a more casual feel with an amazing view, Dodo Caffe is open 24/7 and has a variety of breakfast foods as well as other menu items. This is where the locals go so it must be good. The outside seating along the canal is so perfect, you will not want to leave. Try the danishes, cheese toasts, or risotto with their large variety of drinks.

Don't Forget Dessert
Gelato Fantasy
Yes, it says fantasy for a reason. The five-star ratings at Gelato Fantasy don't lie. It is the best gelato in the city according to locals. They have classics like chocolate and vanilla, but they also have some unique flavours like black cherry and pistachio. Top with Venetian cream and whatever toppings you choose.
Il Cornetto
Whether you want ice cream, pastries, crepes, or some other sweet treat, Il Cornetto is famous for their food and their service. Get the gelato in a crispy waffle croissant. They have many different flavours and toppings to choose from, too. From smarties to cookies, top your ice cream or your crepe with whatever you like.
Pasticceria Tonolo
For the best doughnuts in Venice, Pasticceria Tonolo is ridiculously good. Their tiramisu is rich and delicious as well. In fact, no matter what you get at this pastry shop, you are going to love it. They have over 150 five-star reviews and the locals eat there, too.
No matter how long you are in Venice, be sure to try some of the traditional Venetian foods. Cicchetti are small finger foods like fried baccala (cod), which is the most popular food in the city. Take a food tour to get the experience from a local's point of view or just try some of our choices above.

Pin For Later
Disclaimer: Stock photography used from UnSplash.
Keep Up To Date With Culinary Travels
Make sure you subscribe to my newsletter to avoid missing out on any of my bonus content. I promise not to spam you or bombard your inbox. You can also follow me on my social media, Facebook, Instagram, Pinterest and Twitter, I love to interact with my followers and I'd truly appreciate if you were to share any of my content too.