Airline Food in the Twentieth Century - A Short History [Guest Post]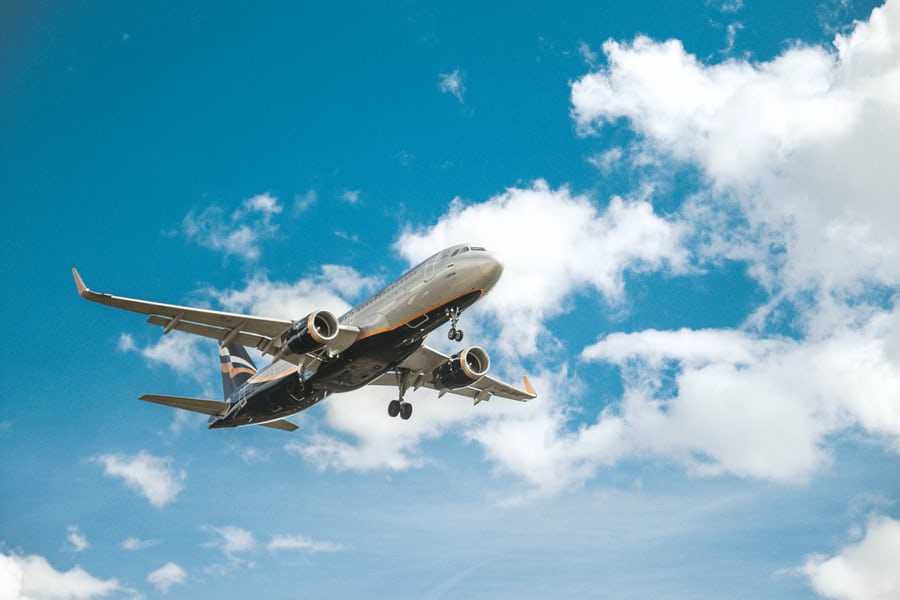 This is a guest post, kindly provided by Associate Professor Bryce Evans, School of Humanities at Liverpool Hope University
Is there anything as maligned as airline food?
A staple topic for stand-up comedians, there are even websites dedicated to revolting photos of airline food snapped by passengers on their mobile phones.
But something curious occurred during the widespread lockdowns of 2020: airline food was subject to a considerable bout of nostalgia.
With flights grounded, airlines started selling their stock online and, remarkably, people started buying these meals. In October, Singapore Airlines announced it would be hosting dinners aboard a grounded aircraft. Tickets sold out in 30 minutes, with people paying considerable sums to eat aboard an A380 double-decker superjumbo - the world's largest passenger aircraft - while it was parked up at Changi Airport.
These examples perhaps indicate that airline food is not as widely loathed as is commonly assumed. Might it be, then, that airline food isn't that bad after all?
Today airlines such as Emirates, Turkish and Singapore enjoy a justifiably high reputation for good food. The secret to their success is not merely collaboration with chefs, but the debt owed to the historical evolution of the airline meal.
Food and aviation in the twentieth century
This fascinating history is outlined in Evans new book Food and Aviation in the Twentieth Century: the Pan American Ideal. As the title suggests, the book focuses on the great airline Pan American (Pan Am), often remarked to be the second most recognisable American brand behind Coca Cola, and one synonymous with the elite, carefree Golden Age of air travel - embodying the razzmatazz and excitement of getting on a plane, particularly in the era of pre-mass travel.
As the book explains, we owe the standard airline meal of today to Pan Am. After World War Two the company was the first to roll out the frozen and oven-heated meal served in an aluminium container. This helped to place Pan Am in the vanguard of American global appeal, especially in the context of the Cold War, where it became a tool of soft power for the US Government as a symbol of cutting-edge modernity.
The standard airline meal may have been born in the 1940s, but it evolved from the earliest days of flying in the 1920s when flight times were shorter and stopovers long. Then, the 'purser' (a solitary, male flight attendant attired like a butler) would hop off the plane at its various destinations, buy food from local markets, prepare it in a local hotel kitchen, and bring it back aboard, served as a cold boxed lunch. After food service, due to the lower altitudes of early flight, the purser would simply throw any debris overboard.
The now-familiar airline meal originating in the 1940s was, by contrast, a hot meal, but the quality wasn't always good, with bland offerings often entombed in cellophane and cardboard. This changed as the airline market expanded in the 1950s, airlines started collaborating with professional chefs, and the female 'stewardess' emerged as a glamorous food server.
Pan Am was neither the first nor the only airline to work with culinary professionals, but it did achieve a landmark in the 1950s when, for the first time, airline food earned its place in the world of haute cuisine. In 1956, and four years into Pan Am's partnership with the famous Maxim's restaurant of Paris, Pan Am and Maxim's won three prizes at the International Gastronomic Exhibition in Frankfurt, West Germany. The award of a gold medal for frozen food signalled gastronomy's surprising embrace of airline food.
But, at first, these treats were only available to first class passengers. The International Air Transport Association (IATA) ruled that airlines could only serve food to economy class customers that was 'simple, cold and inexpensive': in other words, a sandwich. Ingeniously, however, Scandinavian Airlines (SAS) turned the 'simple, cold and inexpensive' stipulation to their advantage, offering sixteen varieties of smørrebrød: the open-faced, lavishly garnished sandwiches popular in the Nordic countries consisting of rye bread topped with cold cuts, fish, or cheese. SAS took out adverts that quite obviously took aim at the inferior sandwiches offered by their big American rivals, boasting 'on our planes you won't find rubbery indigestibles wrapped in cellophane'.
Pan Am, then, were forced to respond and they did so in a big way, offering the best of their Maxim's food to economy class passengers. Economy class passengers were soon salivating over dishes like stuffed guinea hen and coq-au-vin, prepared by Michelin-starred chefs.
As technology and scientific understanding improved, so the airline meal evolved. Altitude, pressure and low humidity all negatively affect the taste, it was discovered, and so companies like Pan Am started to embrace a more international cuisine, using heavier sauces, liberally applying salt to dishes, and embracing spice. The rationale was simple - with taste buds numbed, the food had to become less bland and more flavoured. Similarly, it was discovered that cheaper, fruitier wines tasted better than noble varieties when imbibed in the air.
Pan Am came to symbolise airborne dining glamour with the Boeing 747 aircraft and its famous 'upper bulge' second floor, which was run as a restaurant at which booking was required and fine dining rituals predominated, from the bone china crockery to the linen tablecloths. Passengers could enjoy an eight-course epicurean feast, served from rolling carts, with meat carved mid-flight, and with each dish accompanied by specially selected wines and liqueurs.
So when did airline food get so bad?
By the 1970s air travel had become a mass pursuit and with bigger planes, the familiar 'herd' experience arrived. Thrifty passengers soon calculated that getting from A to B was cheaper if you flew with a no-frills airline, where you'd content yourself with a packet of peanuts. Deregulation of the American and global market marked resulted in an upsurge in no-frills competition which big, bloated, lavish carriers like Pan Am struggled to keep up with.
The changing nature of the aviation marketplace ensured Pan Am folded in 1991, its magnificent airborne cuisine becoming no more than a treasured memory. But what a memory it was! How else to explain the popularity of 'the Pan Am experience': a restaurant located in a Los Angeles film studio which hosts retro dinners on a stage set up to look like a double-decker Pan American 747 and at which patrons, served by smiling young actresses dressed in Pan Am uniform, divest themselves of upwards of $200 each to dine 'airline'.
Something is certainly afoot. Despite the often woeful food experiences on short hop no-frills carriers, maybe it's time to recognise that the world is falling in love with airline food all over again.
What are your opinions on airline food? Let me know in the comments.
Pin for later
Hardcover: 192 pages
Publisher: Bloomsbury Academic (10 Dec. 2020)
Language English
ISBN-10: 1350098841
ISBN-13: 978-1350098848
Keep Up To Date with Culinary Travels
Make sure you subscribe to my newsletter to avoid missing out on any of my bonus content. I promise not to spam you or bombard your inbox. You can also follow me on my social media, Facebook, Instagram, Pinterest and Twitter, I love to interact with my followers and I'd truly appreciate if you were to share any of my content too.