Kitchen Skills for Teens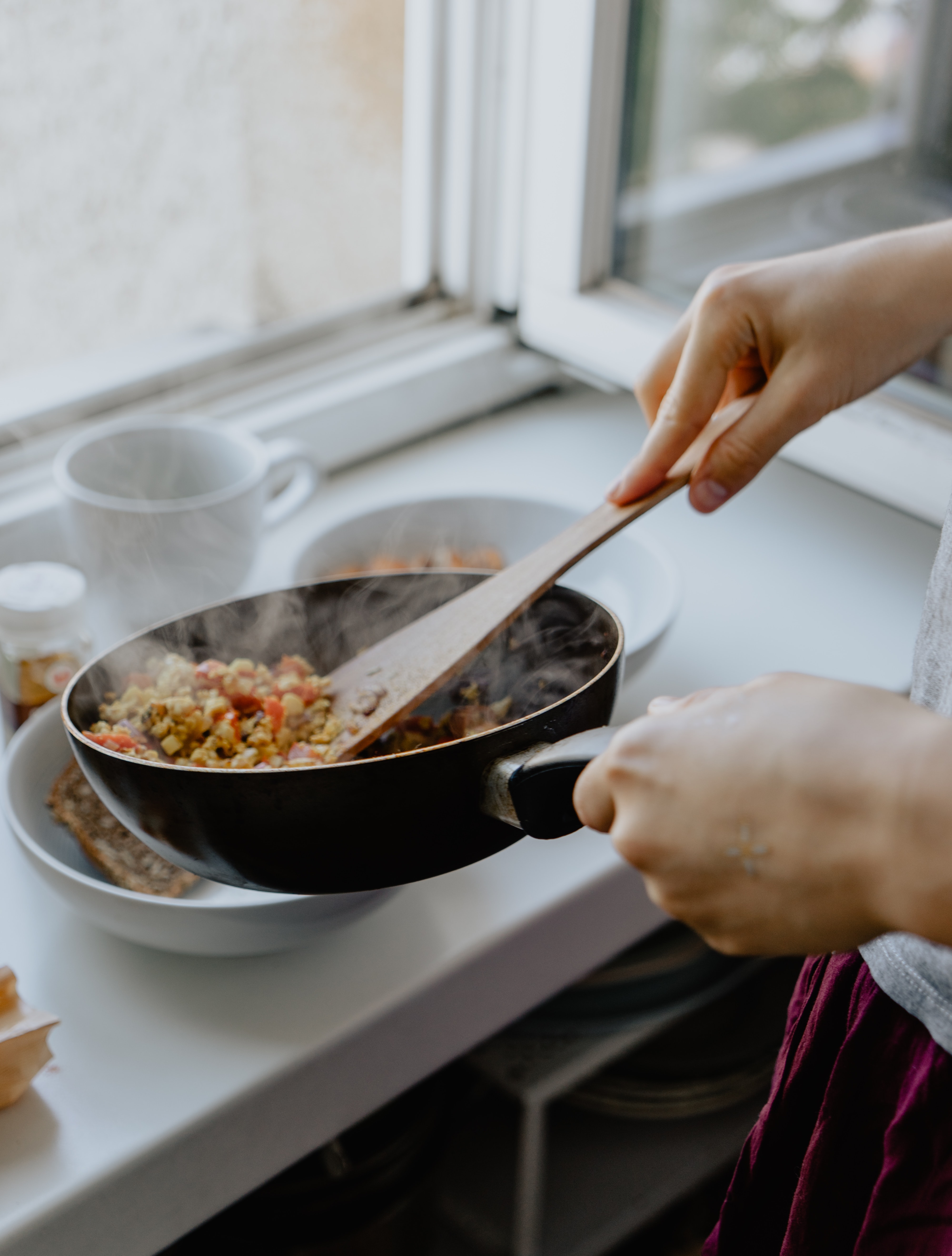 This is a commissioned post.
It's a scary thought that a recent study showed many "Brits lack basic cooking skills with many unable to make beans on toast", isn't it? Is it fear of getting a recipe wrong and wasting ingredients that lead us to stick to the same meals, or are we "stuck in a rut" due to our lack of culinary skills? Is it a lack of education? Well, education starts at home, and cooking is an essential skill to learn.
There are many things parents need to teach their children in order to help them survive in the real world, from applying for jobs to managing bills. Teaching them how to prepare a reasonably nutritious meal without hurting themselves or causing damage to the kitchen is one fantastic place to start. Read on for some suggestions of essential kitchen skills for teens, as discussed by a sixth form in Somerset.
Cookery Skills
Your child should have already learned how to use knives and scissors safely and how to measure out ingredients by their teen years. Remind them that using a blunt knife is often more dangerous than using a sharp one when chopping vegetables because it promotes carelessness. Show them how to boil ingredients in a pan, like pasta and potatoes. Show them how to safely drain the water from the food once it's ready.
Your child will also need to know how to determine whether or not meat is fully cooked so that they don't risk food poisoning. You should also show them different methods for cooking meat, from frying to stewing.
A full Sunday Roast might be a little too advanced for a beginner, so start with something a little easier, like frying mince for shepherds pie or meat for stew. In fact, a slow-cooked dish is a staple that your teen should get to grips with, particularly as it can be batch cooked and served throughout the week or frozen ready for a quick and easy supper.
Food Hygiene
Your teen should also understand basic food hygiene. Different chopping boards should be used when dealing with cooked and raw meat, and those involved with the food preparation should wash their hands several times throughout the cooking process.
Teaching your child how to prepare a meal in advance is important. For instance, they need to know to give certain foods plenty of time to defrost before cooking, as many foods items should ideally not be cooked from frozen; chicken is one example.
Food Waste
It is important to teach your teen about use by dates and best before dates. As a country, the UK wastes a disgraceful 3.6 million tons of food (2020) - by teaching your teen about correct food storage, cooking, and shopping skills, we can tackle this.
Think about utilising all of the food items, such as making stock from chicken bones, shredding leftover roast chicken, and using sandwiches, pasta, or fried rice. Turn that leftover roast beef into cottage pie (shred the meat and use instead of mince).
Let me know your favourite ways to 'love your leftovers in the comments, please.
Conclusion
Believe it or not, teaching your child various kitchen skills for teens will benefit them in other ways. For example, they will learn to be patient and how to multi-task. They will also practise their maths skills when measuring ingredients, calculating oven times and dividing portions. With that said, it's worth encouraging your child to help you in the kitchen, even if it's not necessarily to prepare them for adulthood.
Pin for Later
Keep up to Date with Culinary Travels
Make sure you subscribe to my newsletter to avoid missing out on any of my bonus content. I promise not to spam you or bombard your inbox. You can also follow me on my social media, Facebook, Instagram, Pinterest and Twitter. I love to interact with my followers, and I'd truly appreciate it if you were to share any of my content.