Top 5 Theme Parks in Singapore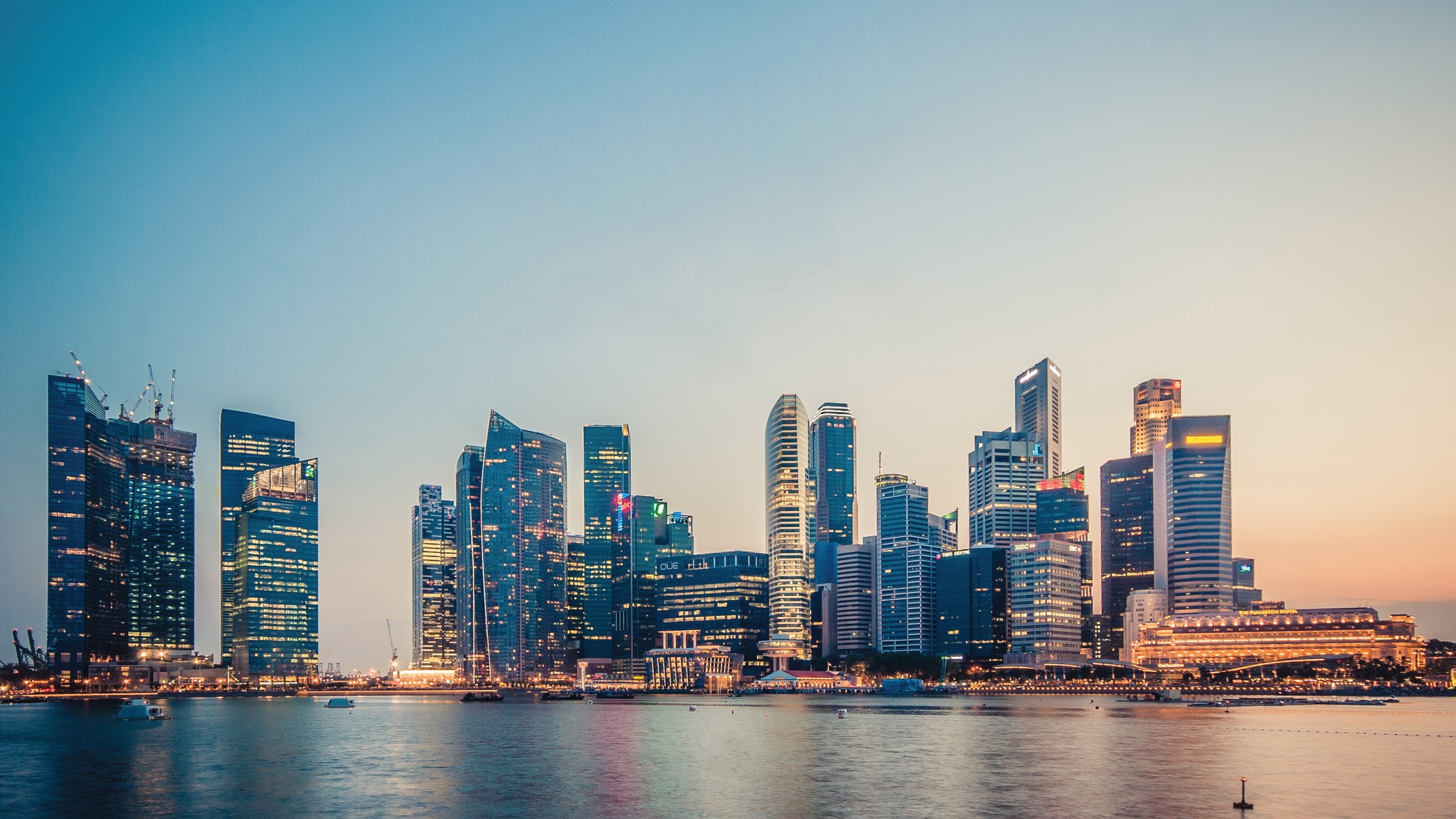 This is a commissioned post.
Singapore is a melting pot of cultures and fast becoming one of Asia's top destinations for travellers, and it's easy to see why with the year-round good weather, fabulous food, splendid shopping opportunities and much more.
Enjoying a day out in one of Singapore's Theme Parks is the best thing to do the next time you are there! These theme parks are suitable for every kind of traveller; be it solo, couple or a family. They are adventurous and full of fun activities. So, fly into Singapore and choose one or two from our list of top five theme parks to fit in your itinerary.
Universal Studios Singapore
Universal Studios Singapore is a theme park located in the Sentosa Island of Singapore. It is one of the first theme parks of its kind in Asia. It features 28 rides in seven themed zones; including New York, Lost World, Ancient Egypt, Hollywood, Madagascar and Far Far Away. The zone themed New York displays the modern New York City and has replicas of the iconic landmarks in the city. It also has the show "Lights! Camera! Action!" with the effects of a big hurricane! The zone themed Hollywood displays the 1970s Hollywood Boulevard while the Sci-Fi city features popular science fiction shows and rides like Battlestar Galactica: CYLON, Transformers: The Ride 3D. Ancient Egypt contains replicas of the artefacts found in the 1930's exploration and features rides like Revenge of the Mummy which was inspired by the movie "The Mummy" of 1999. The Lost World has two separate zones for the Jurassic Park and Waterworld, with shows and rides like Canopy Flyer, Jurassic Park Rapids Adventure and Waterworld: A Live Sea War Spectacular. You will be thrilled to meet all-time favourites like the Minions, Shrek, Puss in Boots, Madagascar's animals and even sesame street characters! Universal Studios Singapore is open every Thursday to Sunday, 14:00-21:00 according to new timings.
Adventure Cove Waterpark Singapore
Adventure Cove Waterpark Singapore is also located at Resorts World Sentosa - one of the most extravagant resorts, away from the Singapore mainland. It has fun rides and different kinds of slides designed especially for the thrill-seekers. Some of the highlights in rides are Dueling Racer, Pipeline Plunge, Riptide Rocket (this is the first hydro magnetic coaster in South Asia), Whirlpool Washout and Adventure River. Adventure River is an exciting experience as you will be floating through different landscaped zones starting from the green jungles to the underwater world with fish swimming above you! However, these rides can be experienced by individuals that have a certain height; for example, your kid should be at least 122cm to get on the Adventure River ride. You can also have fun in the other attractions. Rainbow Reef and Ray Bay are not to be missed. In Rainbow Reef, you will get the chance to snorkel with over 20,000 fish types and in Ray Bay, you can touch feed rays. There are some special attractions as well, like the Shark Encounter where you will be in a glass tank like a cube having a closeup interaction with sharks. Adventure Cove Waterpark Singapore is open daily from 10:00-18:00.
Wild Wild Wet
Wild Wild Wet is one of the most famous waterparks in the country, and it is located in Pasir Ris in Singapore. It is the largest waterpark as well and therefore, promises you a day full of exciting rides with splashes everywhere. It is suitable for families but couples can also enjoy! So, if you are a family having small kids a suggestion is to try the following rides; KidsZone, Yippie and Splash Play. But for more adrenaline rushing rides make sure to check out Kraken Racers, Tsunami, Shiok River and Ular-Lah. Ular-Lar is the first raft slide in South Asia which allows you to have the same experience of white water rafting in a natural river. You can also try the Free Fall which is a vertical drop from a considerable height, the Torpedo which is a fall from 6 storey height and also, the Vortex which is the first 360-degree ride in Singapore with mind-blowing twists and turns. The Wild Wild Wet Singapore is open from 14:00-18:00, every Monday to Sunday except on Tuesdays.
Haw Par Villa
Haw Par Villa, which is also known as the Tiger Balm Garden is a theme park located along Pasir Panjang Road in Singapore with over 1000 statues from Chinese mythology. It was built by Burmese-Chinese brothers Aw Boon Haw and Aw Boon Par, the developers of Tiger Balm and later it was renovated by the Singapore Tourism Board. The highlight of Haw Par Villa is the Ten Courts of Hell, which is included in the tour 'Journey to Hell'. It allows you to have a different perspective on the death and afterlife of a person. The whole concept is based on Buddhist depictions on how hell is supposed to be. You will also see the types of punishments given in hell to people who lie, gamble, drink liquor or who engage in adultery. Other attractions are The Twenty-four Filial Exemplars, Legend of the White Snake, Romance of the Three Kingdoms, Monkey God, 12 Chinese Zodiac Signs, statues of the Laughing Buddha and Guanyin, the bodhisattva in Buddhism associated with compassion. The Haw Par Villa is open daily from 09:00-19:00.
Mega Adventure Park
Be like the modern-day Tarzan at the jungles of Sentosa Island by stepping into the Mega Adventure Park. Mega Adventure Park operates the world-famous MegaZip which is a 450-meter zipline that will take its riders from the peak of Imbiah Hill, across a jungle, a beach, the sea at the speed of 60kmph. It is pretty amazing when you think about it. There are three more activities for those who are interested in making their adrenaline work; MegaClimb, MegaJump and MegaBounce. MegaClimb is an obstacle course where you have to win over 12 obstacles in each level, and the climb is on eucalyptus trees that are 15 metres high. MegaJump is a simulated parachute jumping experience and MegaBounce allows its participants to jump to heights of 10 meters safely, in the air! Mega Adventure Park is open from Monday-Thursday 14:00-19:00 and on Fridays from 11.00-19:00.
Have you visited Singapore? What did you enjoy most?
Pin For Later
Keep Up To Date with Culinary Travels
Make sure you subscribe to my newsletter to avoid missing out on any of my bonus content. I promise not to spam you or bombard your inbox. You can also follow me on my social media, Facebook, Instagram, Pinterest and Twitter, I love to interact with my followers and I'd truly appreciate if you were to share any of my content too.