Steak and Ale Pie: A True British Classic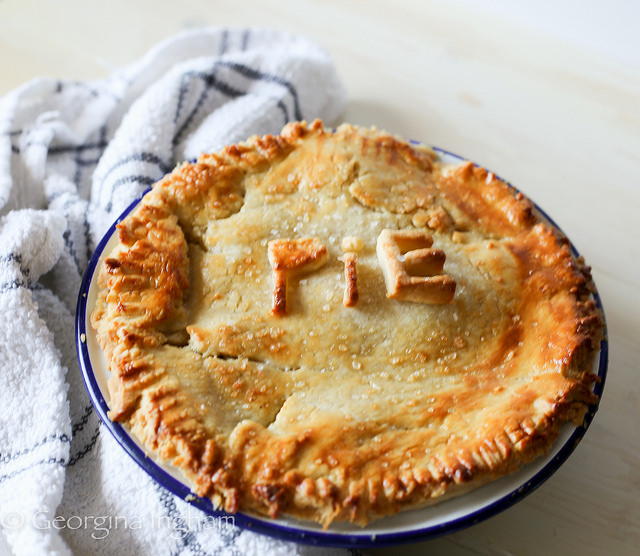 April is here, so springtime is officially upon us, however, I think God forgot to read the memo. I know April is renowned for the rain - "April showers" but this year seems wetter than ever. Where is the sunshine? Where are the light balmy evenings? Here, it is still cool and dank, and I am still craving filling, warming foods. The kind of food that is mood-enhancing. Pie, I want pie and I know you are here for a steak and ale pie recipe.
Oh I love a good pie. Who doesn't? The fact that Heston Blumenthal once built a pub out of pies on national TV tells you a great deal about where the humble pie sits in the British psyche; the pie is not so much an iconic food as a deep seated part of our soul.
It is hardly any wonder that our love for the humble pie is so entrenched in British tradition, given its lengthy history. Pies and puddings have long been part of the British food landscape. The Romans first brought the concept of pies with them when they marched on to this little island around AD43 and from there our pie making traditions developed. Did you know that Oliver Cromwell banned the eating of Mince Pies on any other day than Christmas Day as part of efforts to tackle gluttony?
Considering the national love of the pie, there has it must be said, been a lot of damage done to the pie over the years. From the grey, gristly, gluey offerings in many a takeaway outlet, to the supposed gastro-pies (chicken balti or sausage & bean pie anyone?) sold in pubs throughout the land, and much more in between. What a pie needs to be is comforting and hearty. They are about sharing, they're comforting, down to earth, humble yet oddly luxurious at the same time and homely. Pie is a dish to eat with your friends or family, either at home or down the pub with a good beer. It is not a pretty, restaurant style dish.
Meat pies, and namely for me at any rate, the steak & ale pie fall into the nostalgia inducing 'what mother used to make' category of food. A good pie requires a good filling and in most cases it is a case of slowly cooking cheaper cuts of meat such as chuck steak & shin of beef until it is unctuously soft and meltingly tender. Basically you need the fat content to add gelatinously juicy lubrication and flavour - you do not want dry, tough meat in a pie.
Of course the use of these cheaper cuts fits in well with the recent Live Peasant campaign from Simply Beef and Lamb (#LivePeasant across social media) to encourage home cooks to adopt a more rustic approach to cooking and embrace the current trend for peasant food.
The choice of pastry for this steak and ale pie recipe or any recipe, is yours of course; be it shortcrust, puff or my favourite, hot water crust, but, please, it has to be made with real fat - butter, lard, dripping, I don't care but none of oil slick fakery that often masquerades as ready to roll pastry - check the label, look for the 'made with butter' claim.
Some claim that the perfect pie should have a shortcrust base and a puff lid, which I agree with at a theoretical level, but it's rare I have both available and the prospect of making such a small amount of puff pastry doesn't thrill me (I'm sorry, don't all shout). But whatever pastry you choose, the key facets are that you need pastry all the way around, a lid alone just won't cut it, and that the lid needs to be just-thick-enough to maintain its structure, as you bite, and no thicker and the pastry on the bottom of the pie shouldn't be thick, dry and brittle, but fairly thin with a moist, yielding, almost pudding-like texture which is gained when moisture and juices from the filling are released when cooking.
Remember the crust is the crowning glory, neither a hide all for a poor quality filling or a something to play second fiddle to the steaming delights within. Basically a pie is marriage between pastry and contents, if either party doesn't play its own part well there'll be disharmony and that is not a pretty place to be.
What could be better than the most traditional of Northern meals 'pie and peas'? Pie (traditionally either a pork pie or a steak pie) served with a portion of mushy marrowfat peas which have been doused with vinegar and black pepper. Delightful! You can take the girl out of Yorkshire, but you cannot take Yorkshire out of the girl.
How do you like your pie?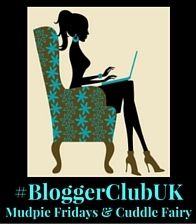 Steak and Ale Pie
A true British classic
Ingredients
900 g stewing steak cut into cubes
2 tablespoons plain flour seasoned with salt and pepper
1 tablespoon dripping or oil
2 sliced onions
500ml ale or stout
250ml beef stock
1 teaspoon English mustard
1/2 teaspoon dried thyme
1 tablespoon mushroom ketchup
1 quantity hot water crust pastry
Instructions
1. Dust the steak with the seasoned flour.
2. Heat the dripping or oil in a large flame proof casserole dish and fry the meat in small batches until browned on all sides.
3. Set the meat aside and fry the onions gently until softened and golden in colour, this will take about 10 minutes.
4. Return the beef to the pan along with the stout, beef stock, mustard, thyme and mushroom ketchup and bring to the boil.
Meanwhile preheat the oven to 160C or the equivalent.
5. When the liquid comes to the boil place a lid on the pot and put it in to the oven to slow cook for around 3 hours or until the meat is fork tender. At this stage it is best to allow the filling to cool before proceeding with the pie.
6. Once you are ready to assemble your pie, preheat the oven to 180C or the equivalent.
7. Roll out two-thirds of the pastry to 5mm thick and use to line the base of a 22cm pie tin.
8. Fill the pastry-lined tin with the cooled meat mixture.
9. Cut a lid from the remaining pastry, brush the edges of the base with water and egg wash and put on the pastry lid, pinching them tightly together to seal.
10. Roll out the trimmings to make pastry leaves or twirls to decorate the pie top if you wish.
Make a hole in the centre and brush the pastry carefully with egg wash
11. T
ransfer the pie to the oven and bake for around an hour or until golden and piping hot. If the pastry gets too brown cover it with foil.
12. Serve with your choice of accompaniments.
Details
Prep time:
Ingredients
350g plain flour
175g salted butter
110ml water
Instructions
1. Put the water and butter into a small saucepan and bring to the simmer.
2. Allow the butter to melt.
Meanwhile put the plain flour into a large mixing bowl.
3. Once the butter has melted bring the liquid to the boil and then pour the liquid all at once into the flour and mix together quickly with a fork; beat until smooth.
4. At first the pastry will be too soft to handle, but it will become more workable as it cools.
5. Once cool refrigerate until ready to use but make sure to get the pastry out of the fridge for about 30 minutes prior to use to make rolling out easier.
Details