5 Mouthwatering Caribbean Dishes You Need to Try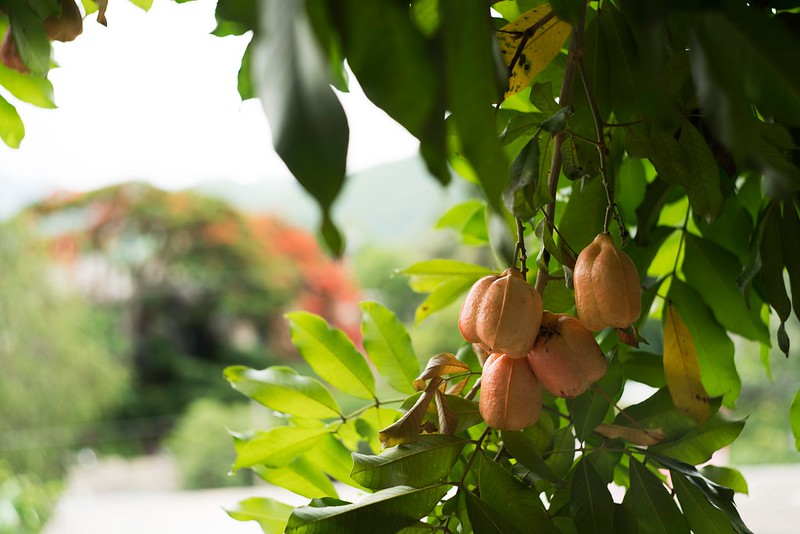 This is a guest post, kindly provided by Malcolm Cano. He is a chef in the past and the editor of a print media About Cooking till Nowadays. After years of work in the culinary field, Malcolm writes useful and interesting articles about the kitchen and has a lot of personal recipes that he would like to share.
The Caribbean islands are known for their vivacious culture, their beautiful scenery, and as a classic holiday destination for fun, sun, and lying on the beach. However, one of the most underrated treats when visiting the Caribbean is the absolutely delicious cuisine! Caribbean food is loaded with mouth-watering spices and intense flavours. However, it's not as hard as you might think to make many traditional Caribbean dishes at home.
Before you set out on your Caribbean culinary journey, make sure you have all the must have kitchen gadgets you need to make Caribbean recipes at home. For example, many of these dishes involve boiling or stewing ingredients so a large pan for the stovetop will be useful for this. Some people can also feel intimidated cooking with foreign or unfamiliar ingredients for the first time. Don't worry – our easy guide to popular Caribbean dishes will help you bring massive amounts of flavour to your home cooking!
Ackee and Saltfish
Ackee and saltfish are a classic combination in Caribbean cooking. Ackee is a type of fruit native to the Caribbean island of Jamaica. Ackee is a starchy fruit and is known for having a creamy, slightly sour flavour that pairs extremely well with the briny taste of salt cod. To prepare fresh ackee, you first need to ensure that the fruit is ripe, peel it and remove the seeds and boil it slowly in a pan. As it cooks it will turn bright yellow and begin to flake apart – this means it is ready to serve.
Ackee can also be bought in tins if you can't find fresh fruit. Unlike fresh ackee, tinned ackee doesn't need any preparation and can be served immediately. For tastiest results, mix tinned ackee with a cold salt fish, like salt cod or herring. Saltfish and ackee can also be rolled together into small balls and fried lightly in a light batter to make a delicious fish fritter – also a Caribbean delicacy.
Jerk Chicken
Looking for a new way to cook chicken? Jerk chicken is one of the most well-known Caribbean food dishes and a deliciously filling snack. Traditional jerk seasoning is another recipe that originated in Jamaica.
Jerk seasoning refers to a blend of herbs and spices that is used to marinate meat and give it a unique 'jerk' flavour. This fiery blend packs a real punch and is made up of common spices, like cinnamon, coriander, peppercorns, allspice, nutmeg, and Scotch bonnet chilis. The meat is rubbed with the spice and then charred on a barbeque or grill for an intense, juicy finish. Jerk seasoning can also be used on pork and is often served with rice.
Rice and Peas
Rice and peas is one of the most famous Caribbean rice dishes and is a staple of Caribbean cooking. The secret of making this appetizing delight is the added coconut milk that the rice is cooked in. This rice should also be cooked to the perfect consistency so that it is fluffy but not too starchy.
Instead of green peas, Caribbean rice and peas use red beans to add protein to the rice. This gives a lovely, earthy flavour. This is a great side dish to serve with grilled or barbequed meat or alongside Caribbean fish dishes.
Calloo
Want to explore Caribbean dishes but not big on meat? Callaloo is a delicious vegetarian option! Callaloo is a vegetable stew made from a mixture of tropical leafy greens, such as amaranth and taro. This is one of the best Caribbean side dishes vegetables can be added to if you want to squeeze in some extra fibre and nutrition. It can also be served alongside meat dishes.
Goat Curry
Our final entry on this Caribbean dishes list is a classic dish associated with the region: goat curry. Goat curry is one of the most traditional Caribbean dishes, although goat is not commonly eaten in much of the western world. To make goat curry, goat meat is stewed over a long period of time until it is tender and dissolves easily.
The curry gravy is made from meat juices and mixed with Scotch bonnet peppers, onions, garlic, allspice, and thyme. The curry is then usually enjoyed with rice but can also be served with plantain or breadfruit: two starchy vegetables that are similar to bananas and native to the Caribbean. Although goat may be a little hard to find in some places, you can order it through certain butchers or buy it in Caribbean supermarkets.
Discovering world cuisines is one of the best things about being an enthusiastic home cook. Trying new flavours can help you bring a bit of another culture into your home. Whether you're new to Caribbean dishes, or you've been making them all your life, it's always fun to experiment.
Do you love to cook Caribbean recipes? Which is your favourite? Have you tried any of the ones listed above? Let us know in the comments!
Pin for Later
Keep up to Date with Culinary Travels
Make sure you subscribe to my newsletter to avoid missing out on any of my bonus content. I promise not to spam you or bombard your inbox. You can also follow me on my social media, Facebook, Instagram, Pinterest and Twitter, I love to interact with my followers and I'd truly appreciate if you were to share any of my content too.