Kitchen Style, Don't Forget the Flooring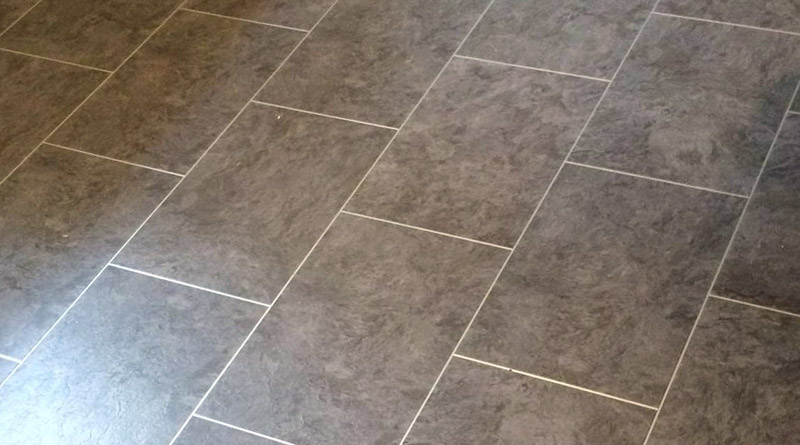 This is a commissioned post in collaboration with Floorbay.
Do you need a new kitchen? Maybe need is the wrong word, sure, the world will keep turning regardless, but there's good reason why you should give in to the want of a new kitchen or updating your kitchen.
The biggest reason you need to update your kitchen is that you should love the space you're in. The kitchen is the family communal meeting and gathering space in most homes. Why not give yourself the opportunity to meet in style and comfort, it's true you'll only want to spend more time in the kitchen if it is a pleasant, welcoming and comfortable room. Plus, you'll probably do more home cooking, because you'll want to be in your new fabulous space.
Updating your Kitchen
Through the years, interior design has changed more times than you've changed your mind about what to have for dinner tonight! Often we choose a mixed design, somewhat a culmination of all these different styles over time. This is especially in the kitchen, arguably the most used and important room in the home, you should be aiming for a practical layout, making it easy to negotiate stressful mornings packing lunches or cooking up a feast for dinner party guests.
Your kitchen style needs to work for you and what space you have available; don't do what I did and be convinced by a pushy salesperson that the design would work perfectly in my kitchen space, take your time and plan, plan and plan some more - Kitchen Warehouse is a great place to start looking. Remember that whatever space you have you can update your kitchen with coloured appliances, utensils, quirky containers on shelves, furniture to name but a few.
But when putting plans together for interiors for a brand new or remodelled kitchen, we often think of kitchen units, countertops and appliances but, one area is often forgotten - the flooring. This is such an important decision and you need to be sure that the floor you choose is suitable for the heavy traffic that will follow.
Now there are pros and cons to every flooring option that you need to consider before diving into the first floor that you feel has the right look, but luxury wood effect flooring is one of my top choices.
Luxury Wood Effect Vinyl Flooring
Luxury wood effect vinyl flooring (LVT) is among the fastest rising preferred methods for flooring throughout the UK. The reason for this is due to the many satisfactory qualities that catapult it in front of many alternatives. No longer is LVT considered flimsy and fake looking, instead opting a more PVC-free, environmentally friendly design that perfectly replicates real wood and stone-based flooring.
Being an easy option to install, homeowners can reduce costs on professional fitters by undertaking the task themselves with relative ease in click together planks and tiles, whereas a typical glue down method will require additional help from a professional.
Kitchen Demands
By focusing its development on technologies to protect against the most common problems flooring face, vinyl has become the trusted source for the heavy traffic the kitchen typically demands.
LVT has a 'wear layer' which helps protect against scratches and those instances where kitchen items such as cutlery can fall and would probably leave a mark on other floorings.
Moisture resistant properties mean that even water from washing up dishes to spilt juices or drinks will require a mere quick wipe - a true bonus in a busy household! With moisture resistance you are reassured that those same spillages will not seep through your planks to soak through the underlay and ruin the floor, meaning you get much longer enjoyment out of your floor.
Warm underfoot
If you are a person who takes late-night trips to the fridge for a snack or drink, then those cold winter nights won't give your floor a similar condition.
Luxury vinyl is conditioned to be warm and comfortable underfoot and the perfect accompaniment for underfloor heating to make those colder nights outside not matching the inside.
Style
When it comes to updating your kitchen style you have no end of choice for how your kitchen can be. Whether you prefer Spacia woods or something of stone or abstract effect, Amtico is the leading brand on style and quality to provide a kitchen floor that brings security and serenity.
Whatever you are cooking up, make sure the best taste you experience is in how your kitchen provides for you.
Choose Amtico flooring for the very best kitchen dressing you can find.
Keep Up To Date with Culinary Travels
Make sure you subscribe to my newsletter to avoid missing out on any of my bonus content. I promise not to spam you or bombard your inbox. You can also follow me on my social media, Facebook, Instagram, Pinterest and Twitter, I love to interact with my followers and I'd truly appreciate if you were to share any of my content too.