Ultra Quick Cinnamon Rolls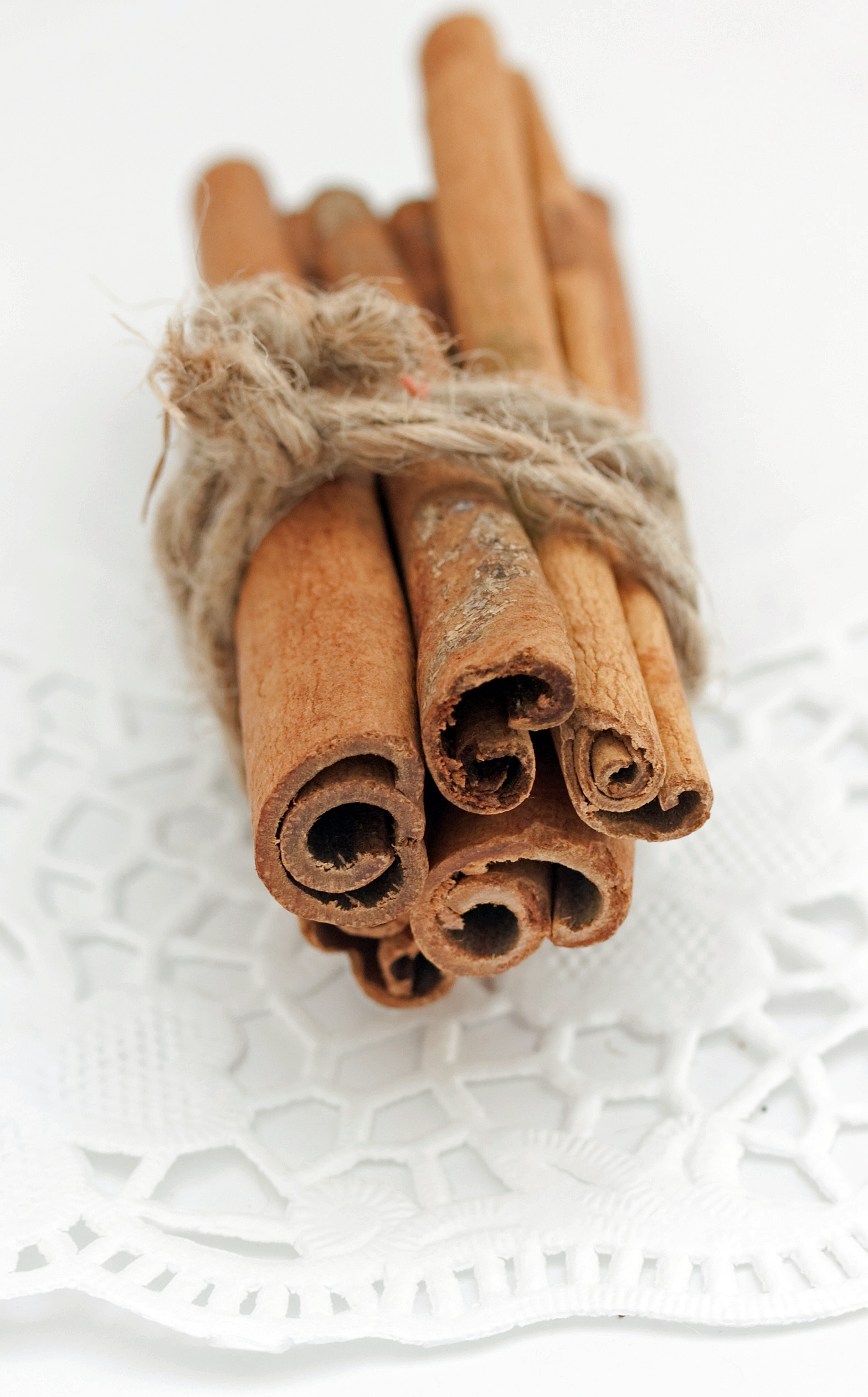 Pillow-y soft, buttery, sweet, cinnamon spiked bread dough. What's not to love?
Inspired by my lovely friend Anna (who has a rather inspirational blog) posting mouthwatering photos on her Facebook wall yesterday, I just knew I'd have to bake cinnamon rolls today. I adore these sweet, bread-y treats; they just scream comfort and despite the high carbohydrate content do not feel so unhealthy as eating a slice of cake.
Plus cinnamon has been consumed since around 2000 BC in Ancient Egypt, where it was very highly prized (almost considered to be a panacea). In medieval times doctors used cinnamon to treat conditions such as coughing, arthritis and sore throats and now it is considered to have a host wealth of health benefits from helping to control blood sugar levels, to reducing irritable bowel symptoms. So, one might even consider these a health food*
Like Anna, I used a recipe from Averie Cooks, though I adapted it a little to suit what I had in my fridge and pantry. The ingredients are not all that dissimilar to the Swedish Cardamom Buns I make, and the method is fairly similar except for the fact that you don't have to prove these. Yes, that's right folks, there's no proving time required. They really are super quick - around an hour from start to finish, inclusive of baking time. The dough is made, rolled out, sliced, and immediately baked, which eliminates many hours and steps compared to most cinnamon roll recipes; but nothing is lost in terms of texture or flavour. They remain ultra light and fluffy, yet slightly chewy.
Avrie, says
"in this recipe, buttermilk is key in helping the dough rise without actually setting aside any time to rise, and it's a must-use item, no exceptions.
This is not the recipe to play around with trying to make your own buttermilk with a squirt of lemon juice or vinegar into regular milk or try using Powdered Buttermilk. Use the real thing."
Today must have been a day for breaking the rules however, and I deviated from this order using Greek yogurt thinned down with a little milk. I also didn't warm this liquid as Averie instructs, I just used it at room temperature. And, you know, it worked just fine. I found myself a cup of plain flour short as well (note to self, keep cupboards stocked up more efficiently) so subbed in a replacement of strong (bread) flour. This helped to make the rolls slightly more chewy but I see that as a rather good thing. I will make these again using different flour ratios too and let you know how I get on. If you try these I'd love you to let me know your thoughts in the comments box.
I replaced the cream cheese in the icing with quark, which is a soft, unsalted curd cheese with quite a tangy taste and added a little maple syrup to provide added depth of flavour.
* This is not entirely true - cinnamon rolls are not really a health food, but everything in moderation. Right?
Ultra Quick Cinnamon Rolls
These really are super quick, around an hour from start to finish including baking
Ingredients
For The Rolls
1 cup strong bread flour
1 1/2 cups plain flour
1 cup natural yoghurt
2 tablespoons sunflower oil
2 tablespoons granulated sugar
7g sachet instant yeast
For the filling
1/2 cup unsalted butter
2 tablespoons ground cinnamon
1/3 cup granulated sugar
1/3 cup soft brown sugar
For the icing
2 oz quark
1/2 cup icing sugar
1 tablespoon maple syrup
Instructions
To make the dough
1. Preheat oven to 180c or the equivalent.
2. Prepare your tin, I used a 16cm cake tin and lined it with baking paper.
3. To make the dough Using a stand mixer fitted with the dough hook (or large mixing bowl and hand-knead), combine all dough ingredients and knead for about 5-7 minutes, or until dough is soft, smooth, and has come together in a firm mass.
4. If hand-kneading, you will probably need to knead for a few minutes longer.
5. Do note that the dough should be smooth, not overly sticky, and fairly easy to handle.
6.
If your dough is wet add flour in 1 tablespoon increments until it comes together easily.
7. Turn the dough out onto a well flour dusted work surface and roll the dough into a rectangle that's approximately 20x30cm.
1. Spread butter in an even layer over the surface of the dough, leaving about 1 /2cm margins around edges; set aside.
2. In a small bowl, add sugars, cinnamon, and stir to combine.
3. Evenly sprinkle mixture over the buttered dough.
Starting with the 20cm side, roll the dough up into a tight log.
4. Make approximately 2cm slices using a very sharp knife.
5. Place rolls into prepared pan.
Bake for about 18-20 minutes, or until cooked through and set.
6. I baked for exactly 20 minutes.
The dough remains quite pale, however, the rolls continue to firm up as they cool.
7. While the rolls bake, make the icing.
1. Combine all the icing ingredients in a mixing bowl, and whisk until smooth and combined.
2. Apply the icing to the rolls as desired.
Details