Surprising Ways to Pack Your Food for Hiking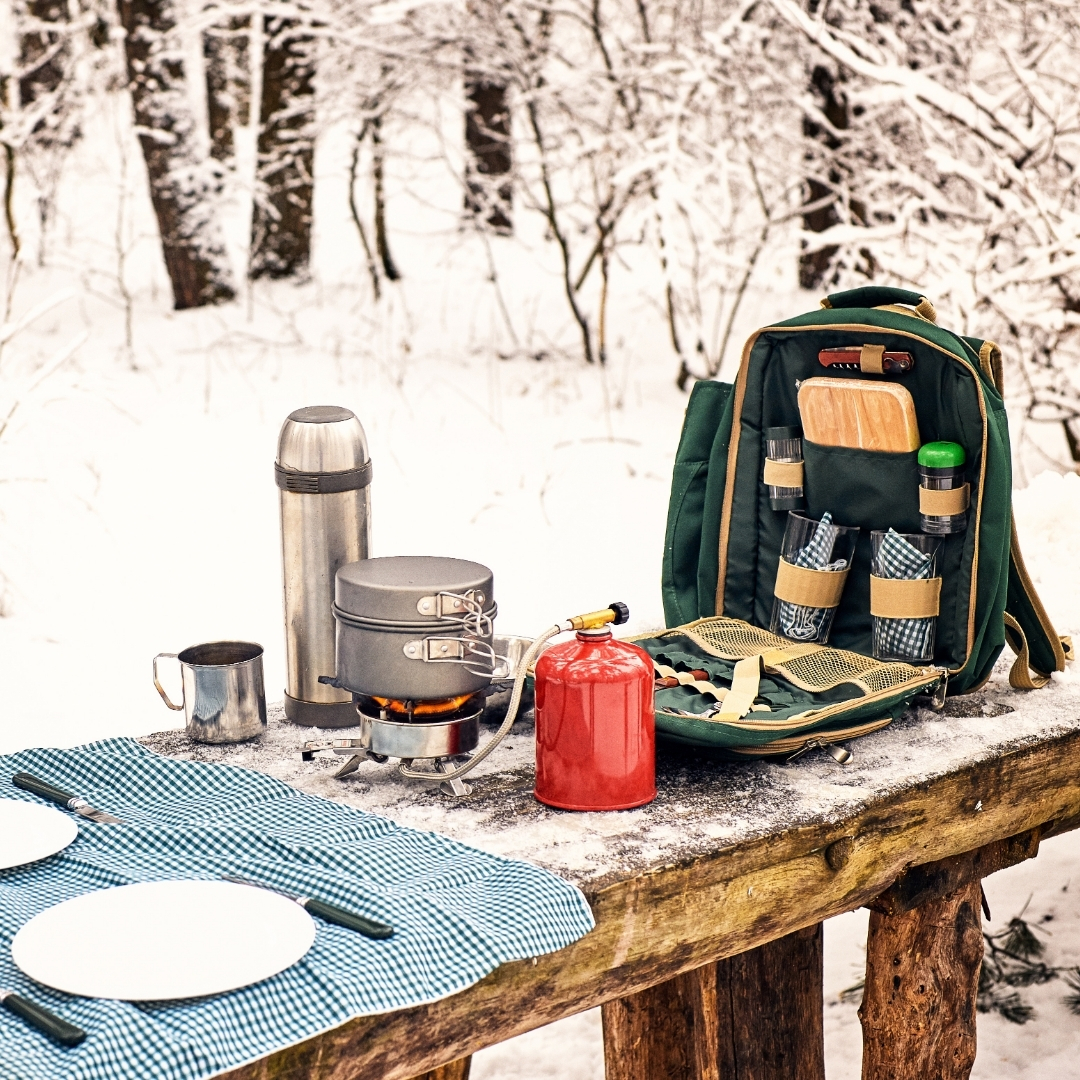 Hiking used to be something to hate, a part of school trips that made me shudder, but recently I've become much more health-conscious and that much more enthusiastic about exercise, especially long walks and hiking.
If I could choose anywhere to go hiking, I'd choose Yosemite National Park because, famed for its waterfalls and granite walls, Yosemite National Park is home to some of the most iconic natural wonders in America, and it has trails perfect for all levels of ability. Plus, as a child, I was obsessed with watching Yogi Bear, and for many years I was convinced he lived in Yosemite, and I have always wanted to explore there too.
Plan Your Hike
Whether it is a day hike or completing a trail that will take a day or two, you must have sufficient food and drink. Plus, the food you pack for your hike should also be nourishing. Otherwise, you cannot sustain yourself throughout the trip.
The problem is that food can be heavy and takes up space in your bag. Thus, you must plan and pack your meals accordingly. By "plan," we mean you should pack something nutritious yet not back-breaking. That said, here are six surprising ways you can pack food for hiking.
Plan Your Meals
Even if it's just a rough sketch, you need to come up with a meal plan so that you'll know how much food you need to bring. You can write your plan out on paper or place it on a spreadsheet.
Generally, start with planning your dinners as they're considered the biggest meal of the day. The next thing that you need to consider is the activities you'll be doing on your hiking trip and when you'll be doing them. What's your typical day going to look like, and how much energy do you think you'll spend?
If you're on a challenging trail, then you might want to opt for a more simple meal afterwards. But if you have an ample amount of time lounging around your camp, then it also means that you have more time to prepare.
Whatever route you choose, you'll need to ensure that you have adequate access to water as well, as you must stay hydrated. The amount you need to bring mostly depends on where you're going and what type of backpacking food you'll choose to get. A great rule of thumb is drinking at least two cups of fluid for every hour of hiking. You can also pre-hydrate by drinking at least 4 cups of water before your hike. That way, you'll have a lesser load to carry.
Dry Foods are Your Best Friend
By dehydrating your meat, you can reduce the costs of purchasing freeze-dried proteins. It also reduces the weight of your food pack. Imagine being able to eat beef, chicken, salmon, and tuna without carrying that much weight.
If you are going on multi-day hiking trips, meals you would cook will usually depend on water availability and your cooking fuel. So, just if your cooking method fails, or there is no available water, items such as trail mix and energy bars will keep you going.
Get Rid of Excess Packaging
Think compact! These items do not take too much space in your bag. When planning long hiking trips, usually, hard plastic containers take up a lot of space. If you want to be more practical, a great alternative would be bringing along resealable plastic bags.
Rather than packing lots of heavy items, try bringing powdered mixed protein drinks instead - they can be a great meal replacement.
If you want to add flavour to your food, you can pack the spices in individual bags and label them clearly.
Don't Pack Too Much Sugar
Sugar can indeed provide you with energy. But the thing is, many hikers experience a sugar high, only to experience energy lapses a couple of hours later, which is not a good thing at all.
So, don't fall into this kind of trap. Ideally, seek out foods with good sources of energy-rich proteins, carbs and good fats to sustain you throughout your hike.
Filling your body with too much sugar can make you feel tired and sluggish after the initial high wears off. So, ensure that the meals that you pack are nutritious and well-balanced.
Pack Correctly
If you're going for a long hiking trip, chances are, your food bag is one of the heaviest items in your pack. To make everything more balanced, place heavier items and your food bag on the panel resting on your back. This is usually found above hip level and right between your shoulder blades.
You can then fill in the remaining space with your clothes and other lighter items. Ensure that the straps of your bag are cinched so that you can keep the load from shifting.
It also makes much more sense that you can pull out items that you would want to eat on your hikes, such as a map or your phone, so place them in the outside pocket of your backpack. This will allow you to easily reach for these items without having to dig through the main compartment.
Bring the Right Equipment
You should also bring some essential cooking equipment and tools to help make your hike a little less strenuous. Here are some of the things that you'll need:
1) Camping stove
2) Stove Fuel
3) Utensils
4) Lighter
Listed above are Geraldine's handy tips to help you pack smarter for your hiking adventures. That way, you can feed yourself and stay nourished without having to sacrifice your back. After all, carrying cans upon cans of tuna can be hard going.
How do you pack your food for a hike? Where would your ultimate hike take place? Let us know in the comments!
Pin for Later
Keep Up To Date with Culinary Travels
Make sure you subscribe to my newsletter to avoid missing out on any of my bonus content. I promise not to spam you or bombard your inbox. You can also follow me on my social media, Facebook, Instagram, Pinterest and Twitter. I love to interact with my followers, and I'd truly appreciate it if you were to share any of my content.