Pakistani Chai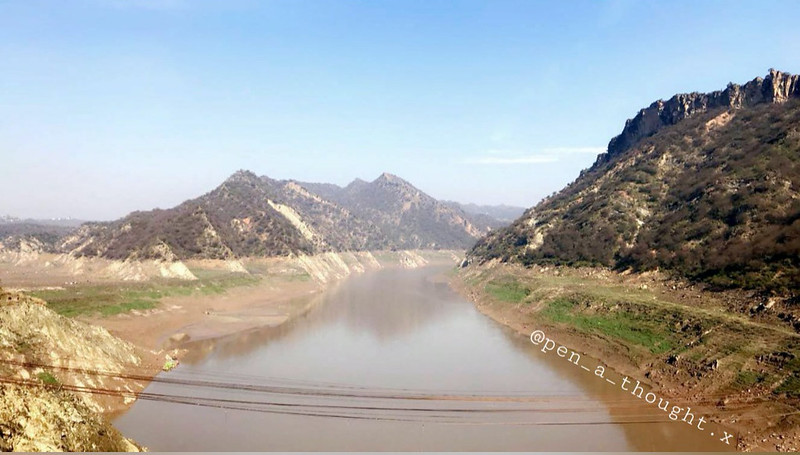 This is a Guest Post written by Anum Nawaz, Instagram Influencer at Pen a Thought and all-round Pakistani food enthusiast.
Chai is a warm beverage which is mainly found within Pakistan and India. Consisting of water, loose tea, spices, milk and sugar this is a drink which is used to spark conversations, keep you warm on a cold day or to finish wedding celebrations.
History of Chai
Its origins trace back to India, where it was first introduced when India was colonised by the British. The concept of 'British' tea was adapted by adding different spices and milk to make it creamer thus Chai was created, this was later carried over to Pakistan.
Indian and Pakistani cultures are so similar as they were once one country. After the partition of India and Pakistan in 1947, many delicacies were adapted as each country added their own unique touch. This is one beverage which each country shares and is available in so many different varieties. I believe that food and drink are what helps to connect so many Indians and Pakistanis all over the world.
Chai was very much an 'Asian beverage' but over recent years it's been adapted and reintroduced into the western market its most popular form being the 'Chai Latte.' It's strong and pungent flavours have been toned down to suit the consumers within the Western market and have made a mark of its own within big retailers like Starbucks.
The Importance of Chai
In my most recent trip to Pakistan, I saw how important Chai was. It was part of every conversation; whether that be the perfect way to moisten one's lips as they continued to debate the topic of the day, generally about the world of politics; or the perfect companion to a piece of rusk (a type of biscuit) as they relaxed in the sun. It's something which was served everywhere! There were chai stalls in the middle of bazaars, served at restaurants, coffee shops and found brewing in every household. Chai was the start and end of every day.
Types of Chai
As mentioned before Chai comes in different forms. By ethnicity I am Pakistani and I've always seen my mum make two types of Chai; the first being Classic Kadak Chai and the second being Kashmiri Chai.
Kadak Chai is a sweet mix of tea, cinnamon, cardamom, milk, sugar and salt which is left to brew until it becomes a bubbling pot of creamy pleasure. This warm homely drink can be paired with any sweet or savoury snacks. You can have it with a spicy Samosa or a filling Paratha. Paratha and Chai is a must for breakfast whenever I visit Pakistan and is served in every household. If savouries are not your type then try something sweet like rusks, cake, cookies or my favourite Jalebi.
Kashmiri Chai steers away from your Kadak Chai and takes you on a journey through the streets of Pakistan and mountains of Kashmir. Its enchanting pink colour gives it a royal and regal look. It's brewed with mainly the same ingredients but this time we add Badiyan Ki People (Star Anise) and a hint of red food colouring, which once married with the white milk gives it its enchanting pink colour. The finishing touch is crushed pistachios and almonds on top.
This tea is not as sweet but the flavours are much more pronounced and don't need any companions, it's enough on its own. This is a tea which is being served at weddings after desert to gently clean the pallet after having such rich, flavoursome food.
Chai the Drink That Connects Hearts
Whichever chai you go for you'll be in for a treat and a journey which will help you to relax and take in all that has happened in the day. Chai is something which brings family, friends and even strangers together. It's so much more than a drink it's a staple of every breakfast, conversation and catch up. Its presence may never be valued as much as it should be but its absence is always felt.
So why not try something new and see where your taste buds will take you.
Pin for Later
Pakistani Kadak Chai
Yield: 4 cups
Prep time: 5 min cook
time: 10 min total
time: 15 Min
Served in small glasses from dawn until way past dusk, this chai is everywhere you look in Pakistan. It's in little make-shift cafes, sold from chai-wallahs at every bus station, train station and street corner, and of course, it is brewing in every home.
Ingredients
3 teaspoons black tea leaves or 2 tea bags
7 teaspoons sugar
1 cinnamon stick
7 green cardamom pods, bruised
A pinch of salt
500ml whole milk
500ml water
Instructions
Bring the water to the boil in a medium-sized pan.
Add the tea leaves or tea bags and boil for a minute, then add the cinnamon and cardamom pods, reduce the heat and simmer for around 5 minutes.
Pour in the milk and return to the boil, then reduce the heat and allow to simmer for 2 minutes.
Remove from the heat and stir in the salt and sugar.
Strain through a fine sieve into cups and serve.
Notes:
Feel free to adjust the amount of sugar and spices you use. Keep trying until you hit on your own perfect blend.
Sodium (milligrams)
93.40
Cholesterol (grams)
12.85
Nutritional Info automatically completed from Recipe Generator.
Copyright Georgina Ingham | Culinary Travels
Chai, Tea, Drink, Pakistan,
Drinks, Guest Post, Pakistani
Pakistani
Did you make this recipe?
Keep Up To Date with Culinary Travels
Make sure you subscribe to my newsletter to avoid missing out on any of my bonus content. I promise not to spam you or bombard your inbox. You can also follow me on my social media, Facebook, Instagram, Pinterest and Twitter, I love to interact with my followers and I'd truly appreciate if you were to share any of my content too.