Feijoada - A Slow Cooked Pork & Black Bean Stew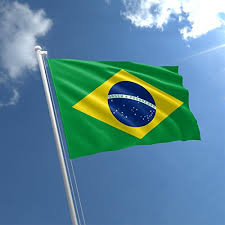 This is a sponsored post, in collaboration with Tropilex.
Feijoada pronounced ˜fey-zhoo-ah-daha" is Brazil's national dish. The word Feijoada comes from the word Feijao which is Portuguese for beans. It is a black bean stew brewed with a variety of salted and smoked pork and beef products; from Carne Seca to smoked pork spare ribs. More traditional recipes include cheaper cuts such as Pigs ears, feet (trotters), tails and also beef tongue. The Feijoada recipe is meant to be hearty and delicious!
History of Feijoada
Popular legend claims it was created by slaves on sugar cane plantations during the Colonial period using the scraps of meat not eaten by their masters (pigs ears, feet and tails). These were then cooked with the black beans, native to Brazil and are said to be the foundation of the slaves' diets.
However, historians argue that this is nothing more than a myth, that this dish was introduced by the Portuguese. The main setback is that the scraps of meat were highly regarded at the time by the Europeans. Also, a feijoada recipe has more of a resemblance to the European stews. Most specifically the pork and bean cozido from Portugal, rather than the native and African bean dishes.
The slaves may have been the ones who first started making feijoada, but most likely they were making it suit their masters' palates.
Taste of Feijoada
Whichever version you fancy, the truth is that in Brazil this spicy pork and bean stew is celebrated nationwide. In Brazil, of course, there is nothing exotic about a feijoada but to our palates, it is, of course, the complete opposite.
This rich smokey stew is served with rice, sauteed collard or kale. orange slices and topped with toasted cassava flour (farofa) not forgetting the caipirinhas is on the menu at every food establishment from casual buffets to the top restaurants. The dish is so integrated into Brazilian culture that Saturday is known as the day of feijoada. It is not just a meal but also an event to share with family and friends.
The meal is just as warm, comforting and vibrant as the music, people and culture of Brazil. Feijoada is one of those acts of love that takes time and a little tender loving care to make, but it is well worth the effort.
I have included in the recipe below a pigs trotter to give the stew a more gelatinous consistency but if your feeling squeamish it can be omitted.
Travel to Brazil
Of course, when you eat Feijoada you cannot help but be drawn to thinking of Brazils year-round tropical climate and gorgeous, golden sandy beaches, like Copacabana and Rio de Janeiro, where you can lie back in a hammock strung between the tall palm trees and while away the hours swaying gently in the warm breeze just watch the world go by or read a great novel, maybe sipping a cocktail too.
With great food, beautiful beaches, wildlife havens and fantastic cultural monuments such as Christ the Redeemer Brazil is truly a melting pot, perfect for every kind of traveller.
Tropilex
Should you be lucky enough to have a sun trap garden to recreate your holiday experience, Tropilex can definitely help you out. With a large range of hammocks and hanging chairs to suit almost any budget, which is woven and finished by hand by traditional hammock weavers in Columbia and India.
Plus Tropilex has some fabulous accessories, like comfy cushions and accessory holders to keep your book and phone safe and within reach at all times.
Tropilex is passionate about fair trade, workers rights and environmental issues. They are a member of 1% For The Planet, Tropilex donates a minimum 1% of annual sales to support environmental non-profit organisations who help address environmental and sustainability concerns. It's true, relaxing in a hammock means getting a mini-holiday for free!
Pin it for later
Feijoada
Yield: 8
Prep time: 1 Hour
Cook time: 3 Hour
Total time: 4 Hour
Feijoada is a slow-cooked, flavour-packed, comfort food. Put a taste of Brazil on your table with this hearty stew of meats and black beans.
Ingredients
500g vegetable stock
200g dried black beans
5 garlic cloves, whole
1 red chilli
200g pork belly
200g chorizo
200g pork shoulder
200g smoked bacon lardons
1 tablespoon vegetable oil
1 pigs trotter, split (optional)
3 onions, chopped finely
4 garlic cloves, crushed
2 bay leaves
1/4 teaspoon dried thyme
2 teaspoons smoked paprika
2 teaspoons red wine vinegar
Instructions
Soak the beans overnight in plenty of cold water.
On the day of eating, put your beans in a pan with the soaking water, add the whole cloves of garlic and chilli and bring up to the boil. Simmer for about an hour or until the beans are almost cooked through.
Cut the pieces of pork shoulder, belly, bacon and chorizo into 2-3 cm chunks and set aside.
Heat the oil in a large pan.
Brown off the pork pieces, chorizo, bacon and trotter in batches, set aside.
Now fry the onions, garlic, herbs and paprika. Stir well and cook over medium heat for about 10 minutes or until golden and softened.
Return the pork pieces and the trotter (optional) to the pan, leaving the sausages and bacon to one side.
Add about the stock and vinegar to the pan and bring up to the boil. Cover and simmer for an hour.
Add the rest of the meat to the pan along with the cooked beans. Stir well and simmer for another couple of hours, or until the pork pieces are tender.
Serve with wilted greens and enjoy.
Notes:
Leave out the trotter if you wish, but it helps thicken the sauce and adds so much flavour.
Sodium (milligrams)
1215.68
Cholesterol (grams)
112.20
Nutritional Info automatically completed from Recipe Generator.
http://www.culinarytravels.co.uk/blog/29092020115919-feijoada---a-slow-cooked-pork---black-bean-stew/
Copyright Georgina Ingham | Culinary Travels
Brazil, Feijoada, Meat, Stew, Recipe
Slow-cooked, low and slow, recipe, stew, meat, Brazilian,
Brazilian
Did you make this recipe?
Keep Up To Date with Culinary Travels
Make sure you subscribe to my newsletter to avoid missing out on any of my bonus content. I promise not to spam you or bombard your inbox. You can also follow me on my social media, Facebook, Instagram, Pinterest and Twitter, I love to interact with my followers and I'd truly appreciate if you were to share any of my content too.