Blackberry, Lemon & Ricotta Cake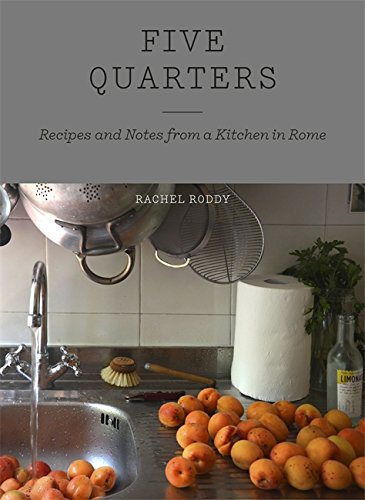 When I got my hands on a copy of the excellent Five Quarters by Rachel Roddy one of the first recipes that sprang from the pages as a must try was her Ciambellone di ricotta e limone (ricotta and lemon ring cake).
Partly because lemons & ricotta are two of my favourite ingredients and always available in my kitchen, and even more so because Roddy states "This is the only cake I make with any sort of regularity, usually once a week" – how can this be a sign of anything other than an amazing bake?
When I started to rummage through my baking cupboard, my ring tin was nowhere to be found. Did I ever have one? Or did I just dream it's arrival? So unfortunately a standard round tin had to be used. The lack of a 'ciambellone' was not going to put off the baking of this beauty.
This is a very quick bake to make. The kind that can be rustled up in next to no time with next to no effort and minimal mess. Yes, minimal mess even for me and I am notoriously messy in the kitchen.
The ricotta lends a creaminess to the batter, which by the way tastes fantastic straight from the bowl. In the finished cake it lends moistness and longevity, however, if you're anything like me the cake will not be hanging around long. Olive oil replaces the more commonly (in the UK) used butter as the fat and the lemon brings zesty freshness and a mood enhancing citrus warmth. I was lucky enough to get my hands on some Limone di Sorrento which are quite acidic and tangy, but any lemons will work of course.
It is as Roddy's husband Vincenzo says an 'everyday' cake, it can comfortably be eaten for breakfast, for elevenses, with an afternoon cup of tea, basically whenever you fancy a sweet treat. This cake needs no icing, no ganache, no pouring cream. It is perfect in its unadulterated form.
My preference was to eat a small slice of it with some extra berries and my morning cappuccino whilst sat in my garden hideaway enjoying the early morning sun and dreaming of trips to Italy.
With my blackberry bush sagging under the weight of its own fruit, I decided to throw a handful or two of the sweet, juicy berries into the cake batter.
Lemon & blackberry work very well together, sweet versus slightly sour giving both a boost in flavour. It is the ultimate combination of summer luxury.
Blackberry Lemon and Ricotta Cake
Adapted from Five Quarters (Rachel Roddy)
Ingredients
200ml extra virgin olive oil, plus extra for greasing
250g plain flour
2 teaspoons baking powder
150g caster sugar
250g ricotta
4 eggs
2 lemons, zest only
100g blackberries
Instructions
1. Preheat your oven to 180c and grease and flour a ring (or other) tin approximately 23cm in diameter.
2. In a large bowl mix together the flour, baking powder and sugar.
3. In another bowl whisk together the ricotta and olive oil, then add the eggs one by one beating well between addition until smooth.
4. Add the ricotta mixture to the flour mixture and whisk until you have a thick batter
5. Add the lemon zest and blackberries and stir in.
6. Pour the batter into the cake tin.
7. Bake for 30-40 minutes, or until the cake is golden and fully set.
8. Allow to cool before turning it out of the tin.
Details
Prep time:
Cook time:
Total time:
Yield: 1 cake