Home Made Creme Friache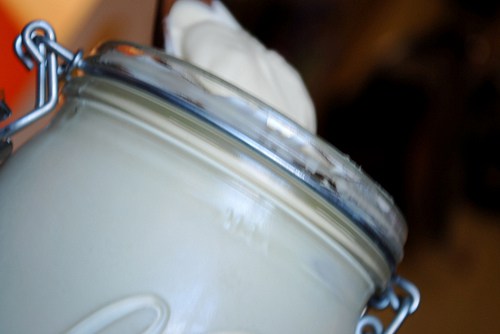 You just wouldn't believe how easy creme fraiche is to make. There seems to be several ways to go about it but the option I chose was incredibly simple. Basically you combine 600ml of double cream with three tablespoons of creme fraiche (a bought tub) in a sterilised jar and leave it to stand at room temperature for 24 hours, stirring every two/three hours, by the following day you have wonderful, thick creme fraiche which is ready to be put in the refrigerator or used. The jar of creme fraiche will keep for up to two weeks in the fridge and to make more you simply take three tablespoons of the creme fraiche out of the batch and combine with more cream, and so the cycle continues.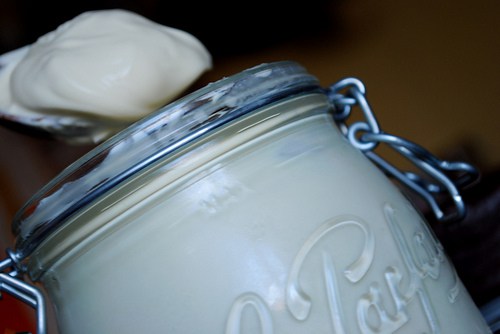 Short of having your own herd of dairy cows and using your own milk from them I don't think you can get more self sufficient.