Asparagus & Pea Frittata
The arrival of tender stalks of asparagus in my weekly vegetable box delivery signifies summer is nigh upon us and indicate a rapid splurge in seasonal availability. Gone will be the days of hunting out new and adventurous ways with the curly kale, savoy cabbages and cauliflowers, which lets face it even the most dedicated seasonal eater will be starting to get a little down in the mouth about by now.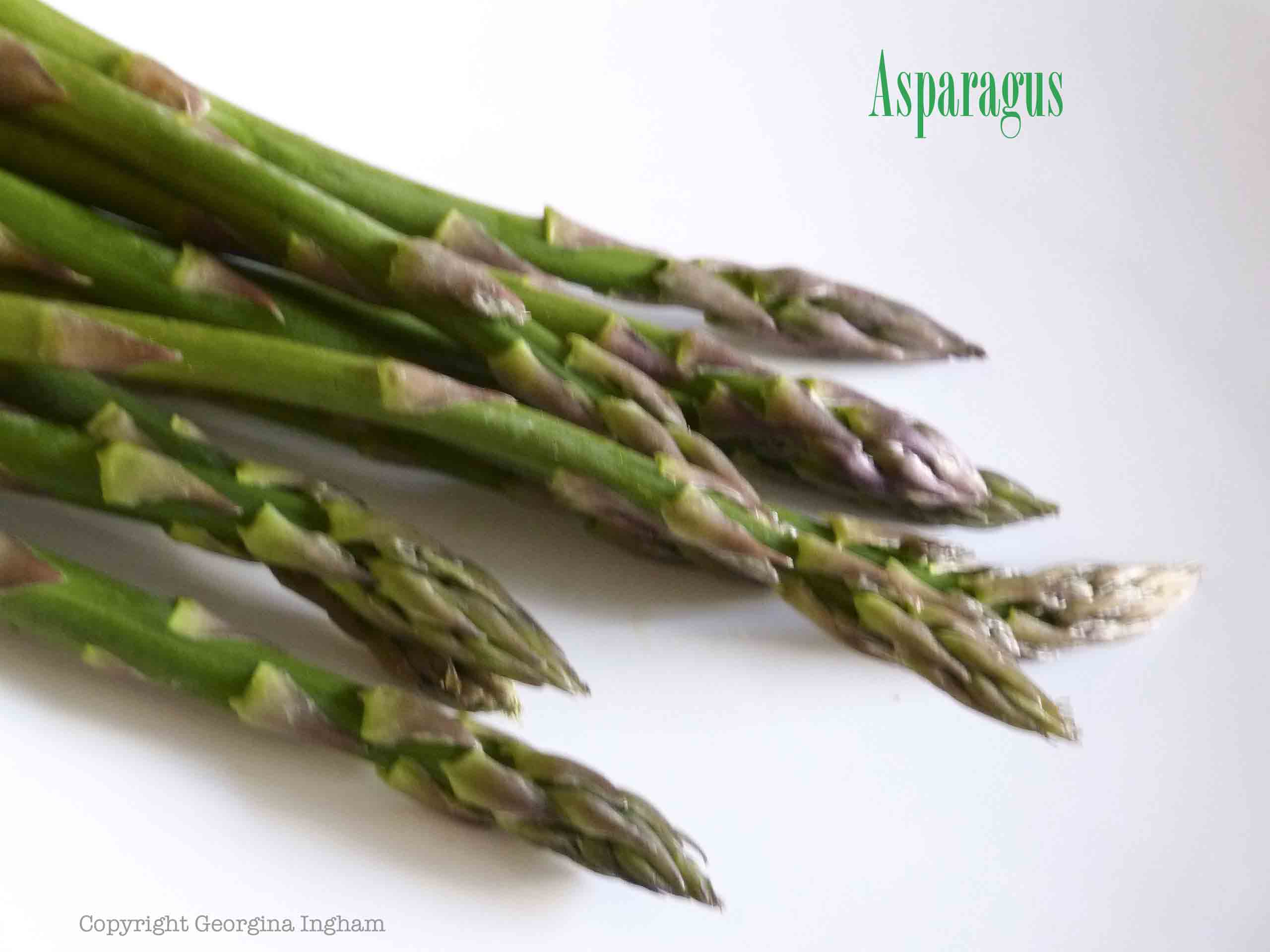 I love adore asparagus, not only does it taste fantastic but it is a super-food too, by that I mean it has numerous health benefits. It is a nutrient-dense food which in high in folic acid and is a good source of potassium, fibre, vitamin B6, vitamins A and C, and thiamine. Here's an interesting fact for you, asparagus belongs to the lily family.
The asparagus season is very short though (usually from early May to late June), and cultivation requires intense work. Organic asparagus is the ultimate challenge. A weedy annual crop that can take eight to ten years to come to fruition. During that time it will need almost constant labour to control weeds because the feathery foliage, even when established, is never dense enough to suppress competition from weeds.
Asparagus should always be kept in the fridge and, like so many things, is best fresh. Standing it up right in a little water will help to preserve its life. The flavour is normally most intense in the tip, becoming sweeter lower down and tough at the base. Smaller spears tend to be produced at the beginning and towards the end of the season and can be a little tougher than their fatter mid season cousins. It is normally necessary to trim off the bottom inch or so of the stalks; the point at which the stalk snaps cleanly is a good guide to where to trim; don't discard the trimmings though, that would be sacrilege indeed, instead use them in stocks and soups.
Simplicity is of course a key matter where asparagus is concerned. You don't want to mask the delightful flavour at all. The best companion for a stalk of asparagus has to be an egg. Most commonly an egg boiled to soft perfection so that you can dunk the asparagus (liberally salted and peppered) into the rich, golden yolk and devour.
Continuing the eggy theme I decided to make a frittata with my lovely green spears, some peas (from the freezer as my pea crop are yet to produce) and a little mozzarella. Out of interest I used mozzarella fior di latte (cows milk) instead of mozzarella di bufala (buffalo milk). Mozzarella di bufala would I have to confess rarely get beyond my greedy confines of insalata caprese to be eaten alongside plenty of good home made bread.
I served this softly set delight with some first of the season new potatoes, which I liberally doused in salt and butter. Not exactly cardiac friendly but utterly delicious all the same; and a new potato without salt and butter would be like Punch without Judy. Oh and I served plenty of extra asparagus alongside too as I can't get enough of it.