Pistachio Brownies
I must admit I have never been a big fan of nuts in brownies. They're usually included to provide a crunchy contrast to the brownies fudgy underbelly. But, a really good brownie is nice when it's fudgy through and through and doesn't need a contrast besides a glass of cold milk.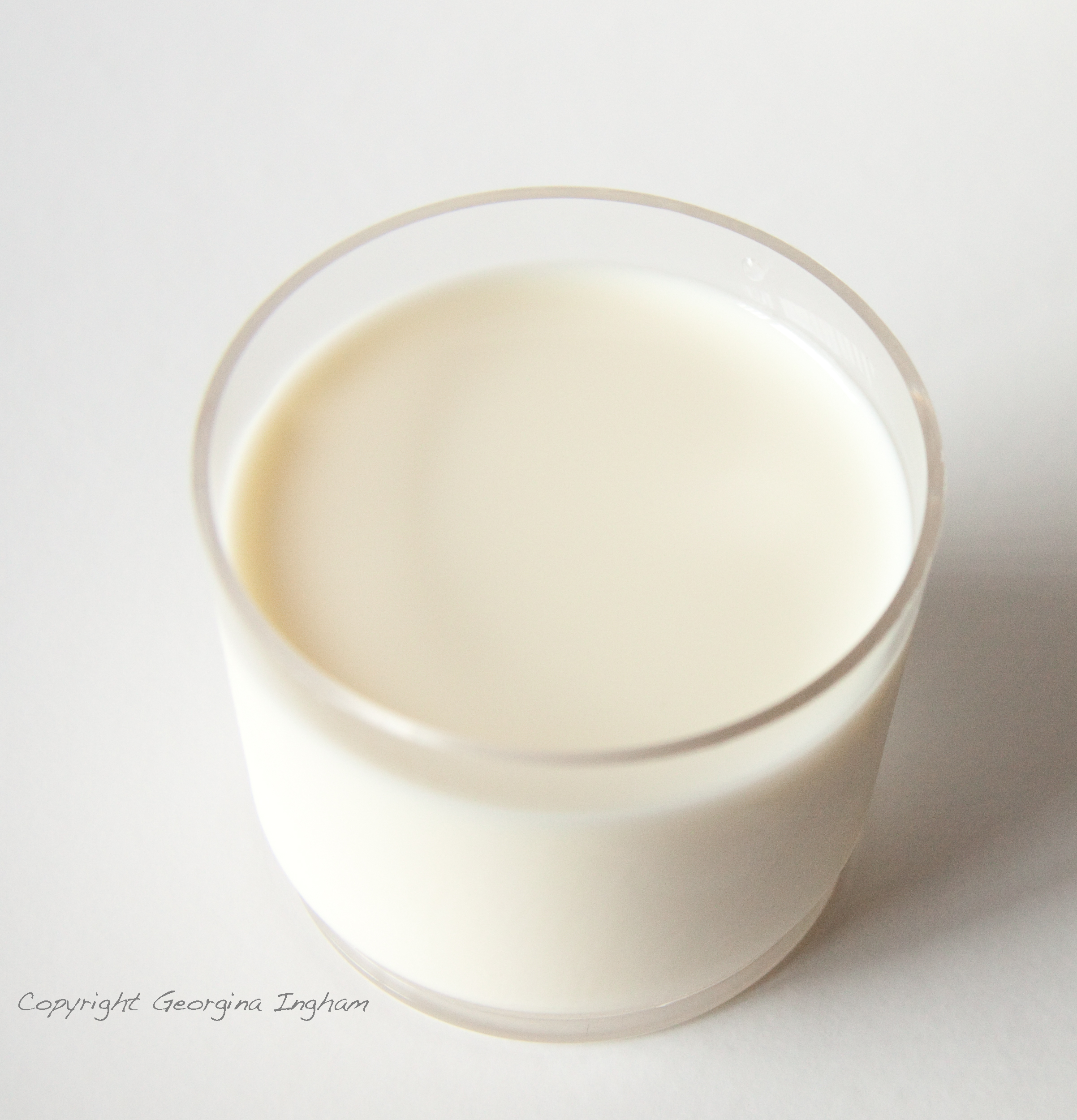 The history of this favourite treat isn't clear. The recipe first appeared in print in the early 20th century; the first mention was in Fannie Farmer's 1906 Boston Cooking-School Cook Book. The following year Farmer's protegée Maria Howard modified the recipe for Lowney's Cookbook, adding an extra egg and more chocolate, taking the recipe a step closer to the richer, chocolate brownies society seems to love today.
Why then did I get a huge craving for brownies studded with slivers of pistachio nuts? Perhaps it was because I'd just been reading an article about the health benefits of pistachio nuts?
Of course the addition of lots of chocolate and butter wouldn't render the nuts unhealthy would it? No? That's alright then.
My personal view is that you can never have enough brownie recipes – sure you've only got to do a search on here for brownie related posts to see that. But if you only want to use the one recipe, I'd highly recommend it is Alice Hart's "Best Brownies" from her lovely book Alice's Cook Book, which I reviewed a little while ago.
Alice's recipe yields incredibly squidgy little brownie bites with that perfect, almost papery, crisp top. That papery top? Well according to Martha Stewart the key to a cracking brownie crust is to beat the eggs and sugar for several minutes, until pale, pale, pale and fluffy. Basically, you're creating a meringue, and the more you beat, the crustier your brownies will be.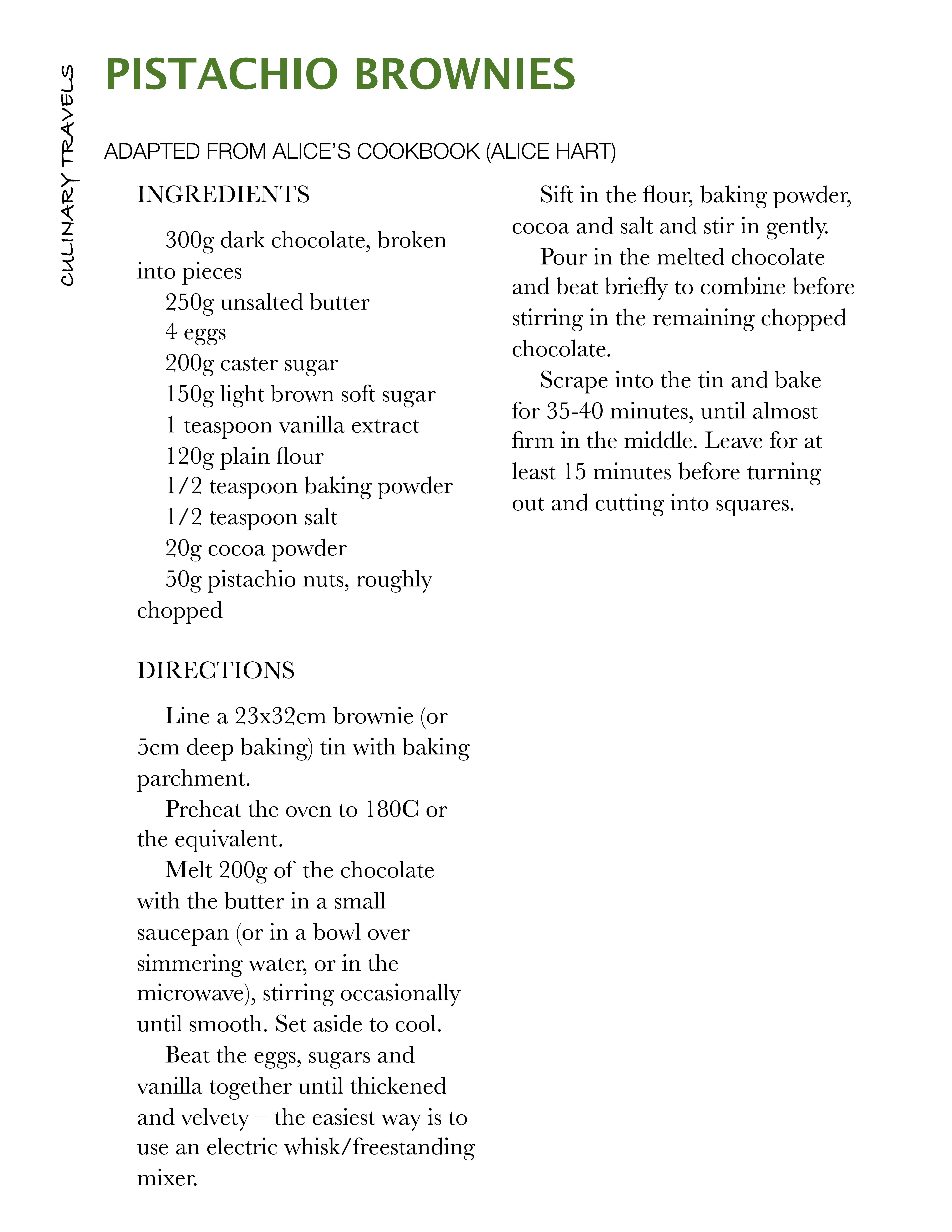 Large square of brownie + glass of ice cold milk + a few great magazines = a heavenly afternoon (or anytime come to that) treat.