All About Olive Oil with Jamie's Italian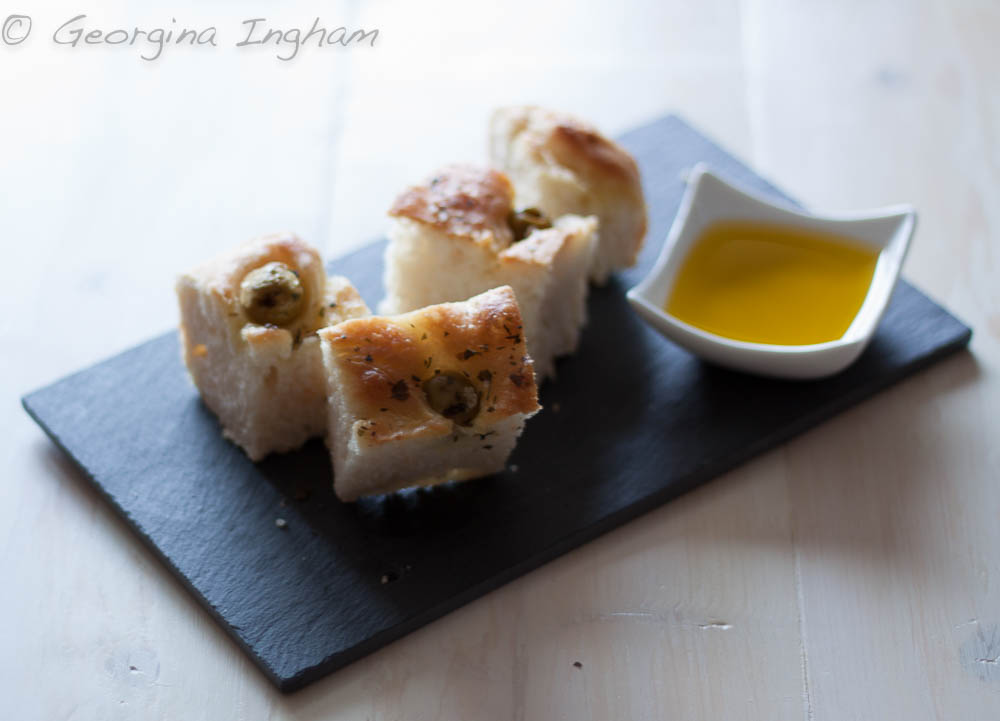 Commissioned post in collaboration with Jamie's Italian.
Have you ever stood in front on an array of olive oils and wondered which one to buy or use? If so, the answer is here! Olive oil is called for in so many recipes, both sweet and savoury, but how do you know which one is best suited to the dish?
Olive oil encompasses a broad range of flavours, from the mild and sweet to the dark, pungent, peppery and throat-catching. As a rule pressings of early fruit produce greener more peppery oils, the later, riper olives softer flavours. But, which is the best olive oil? Well, simply put it depends what you want to use it for.
The three mains types of olive oil you're likely to encounter in the shops are extra virgin olive oil, olive oil and light olive oil.
Extra virgin olive oil is usually the most expensive and highest quality oil. It's extracted by cold-pressing olives, which means that there's no heat present to compromise the flavour. The lack of heat also means the oil keeps more of the naturally ocurring micronutrients. These oils are best used for cold dishes, such as drizzling over a salad, salsas, dipping breads and drizzling over finished dishes as this type of oil does not stand heating well - in terms of both taste and nutrition.
Pure olive oil is the one you're likely to come across labelled plainly as 'olive oil'. It is often a blend of olive oils, unlike extra virgin oils which are frequently premium, single esate products. It's less flavour intense than extra virgin, but it's for partly that reason that it's great for general cooking and frying. It is also excellent for making mayonaisse.

Light olive oil is the most refined, and has the mildest flavour. It's perfect for baking, or anywhere you don't want a strong flavour in the end product. It can also stand the highest temperatures, so is the best type for high-temperature cooking, such as roasting.
Olive oil is an integral part of what has become known as the 'Mediterranean Diet'. Research has she that olive oil is good for many aspects of health. It helps the digestive system, protecting the mucous membranes and stimulating the gall bladder. It promotes good bone structure and is good for the brain. It is also thought to be important in the fight against coronary heart disease - this is because it is made up predominately of oleic acid, a mono-unsaturated fatty acid which helps lowers low density lipid (LDL) cholesterol in the blood. However, don't forget that olive oil is still a fat, and contains around 9 kcals per gram which makes it very energy dense.
So now that you know a little more about olive oil, why not check out some fabulous recipes from fellow Blogger's around the world?
Lemon Tuna Olive Oil Pasta (Gluten Free) from Veggie Balance
Olive Oil Brownies from Brooklyn Munch
Perfect Olive Oil Fried Eggs from Brooklyn Munch
Passion Fruit Lime Bavarian from Blossom to Stem
Orange Olive Oil Cake from The Brooklyn Cook
Simple Marinated Mushrooms from What a Girl Eats
Spiced Olive Oil Chocolate Chip Banana Bread from Cooking on the Weekends
Olive Tapenade from Happy Kitchen Rocks
Olive Oil Poached Eggs with Tomato Relish from Sew You Think You Can Cook
Lemon Rosemary Olive Oil Cake from Elizabeth's Kitchen Diary
Do you feel more confident with your olive oil now? Have you any tips you'd like to share with us?
Save
Save
Save